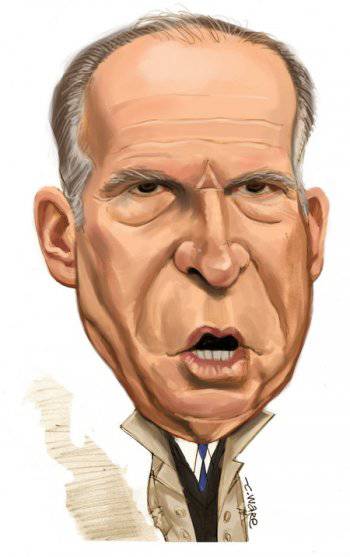 3 in March, CIA Director John Brennan told US lawmakers in a confidential manner - Russia considers the introduction of troops into Ukrainian territory permissible under the provisions of an interstate agreement with Ukraine, which provides for the presence of RF troops in Crimea in 25 000.
According to Brennan, the number of Russian troops on the territory of the Ukrainian Peninsula in recent days is much less than the aforementioned limit. These words were voiced in private discussions with leading representatives of the American legislative branch of government.
Brennan urged lawmakers to be cautious in their statements, and his words sounded much softer than those of Secretary of State John Kerry. At the same time, representatives of the American intelligence community deny that they made a serious miscalculation last Thursday: for example, they said at secret hearings in Congress that they did not expect Russian troops to invade Crimea, although they admitted the likelihood of such a move by Putin.
However, the very next day, Russian troops occupied key positions in the Crimea, and by nighttime the CIA admitted that Russia had established control over the region. "Nobody predicted that," said one of the US officials.
American intelligence agencies justify their miscalculation by the fact that Putin allegedly made a spontaneous decision on the use of military force. Surprisingly, the next US intelligence fiasco reminds of the events of August 2008 in Georgia, when the Russians also caught the CIA off guard.
According to a former CIA operative who did not wish to give his name, over the past 13 years his department paid full attention to the fight against terrorism, which undermined the CIA's ability to conduct traditional espionage against major potential opponents, including Russia.
According to him, in the Kiev residency of the CIA, "at best, two or three operatives." "How can they have sources that allow forecasting Russia's intentions? Almost with confidence we can say that they do not have such sources, "he noted.