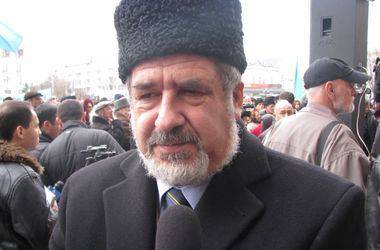 Today, many publications of the Republic of Tatarstan come out with information about how the situation on the Crimean peninsula is clearing. This is due to the fact that about 280 of thousands (almost 12%) of Crimean Tatars, who have a blood relationship to the majority of the population of Tatarstan, live on the territory of Crimea. Anyway,
Kazan news
indirectly related to the events in Crimea.
A few days ago, a special delegation of the Republic of Tatarstan (RT) flew to Simferopol to hold talks with representatives of the Supreme Council of the autonomy, as well as meet with the Crimean Tatar political and spiritual leaders. The head of the Republic of Tatarstan Rustam Minnikhanov also spoke about the tense situation in the Crimea. According to him, one should not allow contradictions and conflicts that may adversely affect the development of the situation between the peoples inhabiting the Crimea. Rustam Minnikhanov, in particular, addressed precisely to the Crimean-Tatar population in the Tatar language. He noted that it is extremely important to preserve in these difficult days for all Ukraine the peace and tranquility that exist today in Crimea. In addition, the President of Tatarstan expressed the hope that all the contradictions in the near future will be overcome.
After visiting the Crimea by a delegation from Kazan, after other activities on the peninsula, including after the formation of people's self-defense squads, the situation on the peninsula returned to normal. It should be noted that normalization took place after the clashes in Simferopol, when supporters of the new Ukrainian authorities and opponents of the new authorities literally came together on the wall. Then the Supreme Council of the ARC was blocked, and the deputies could not get into the meeting room and take the necessary decisions.
Already at night, unknown people entered the building of the Supreme Council of Crimea, after which they allowed the deputies to take their seats and declare the position of Crimea at the legal level. In Crimea, a new chairman of the Council of Ministers was elected - Aksyonov, who within a few days reassigned himself to the militarized units, police and other services.
Crimean Tatars today explain why they do not continue to protest and express confidence in the new authorities in Kiev. According to Refat Chubarov (head of the Mejlis of the Crimean Tatars), the authorities in Simferopol promise a wide representation of the Crimean Tatars in the local authorities. At the same time, Chubarov notes that in the proposed form of holding the Crimean Tatars will not support the referendum, which was appointed in Crimea for March 30 on March 2014.