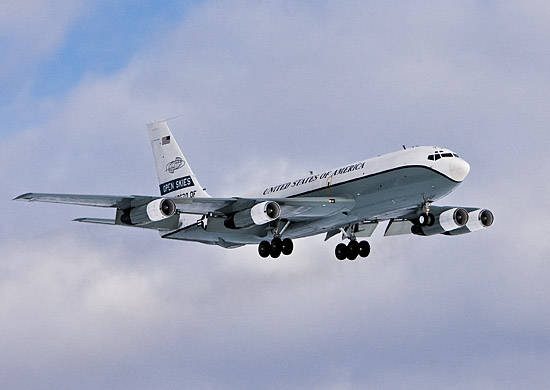 In the period from 3 to 8 in March, within the framework of the implementation of the International Treaty on Open Skies, the joint mission of the United States and France will perform an observation flight over the territory of the Russian Federation on a US observation plane OC-135B.
It will pass along the agreed route in the presence of Russian specialists on board, who will monitor compliance with the agreed flight parameters and application of the monitoring equipment provided for by the Treaty.
Observation aircraft OS-135B refers to the type of aircraft not equipped with any weapons. The aircraft and the surveillance equipment installed on us (aerial cameras) underwent an international certification, which was also attended by Russian specialists, which precludes the use of technical equipment not covered by the Open Skies Treaty.