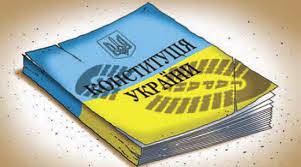 Issues of international and state law once again appeared in openly acute form in connection with the events in Ukraine. After the self-proclaimed authorities in Kiev outlawed special police units "Berkut" and after the actual attack on the regional Ukrainian languages, the east and south of the country decided to declare that the locals are not going to obey the illegitimate authorities and impostors.
After the clashes in Crimea, many administrative buildings and important objects were taken under control by unknown armed people, who allowed the Crimea Supreme Council to meet and take a number of important political decisions, including announcing a referendum on the status of the 30 Peninsula in March 2014. The new government in Kiev announced the decisions of the Crimean authorities to be illegitimate and separatist, which caused a real storm of indignation not only among residents of the Crimea, but also among residents of other Ukrainian regions. People who illegally seized the levers of power in the capital of the country, declare the decisions of the absolutely legitimate Crimean parliament illegal. This suggests that the new authorities (as they call themselves) of Ukraine completely ignore the legal and legal norms, turning into law nihilists. The only right that the self-proclaimed authorities of Ukraine respect is the right to force.
All details about the legal norms of the functioning of the state and the state apparatus, as well as other legal nuances can be clarified at
http://www.raa.su/v-policiyu.htm
. Here you can also inquire about the possibility of initiating criminal cases on the fact of forcible seizure of state power.
On Sunday, the Verkhovna Rada held an extraordinary meeting. It passed in the closed mode. According to its results, it was decided to appeal to the Russian president not to introduce the Russian Armed Forces into the territory of Ukraine. In addition, for some reason, through social networks, self-appointed authorities spread information about the general mobilization in Ukraine. From the military registration and enlistment offices of the country, there are reports that military commissioners are ringing up people of military age. How successfully they succeed in this, and the military registration and enlistment offices, and the Verkhovna Rada are still silent.