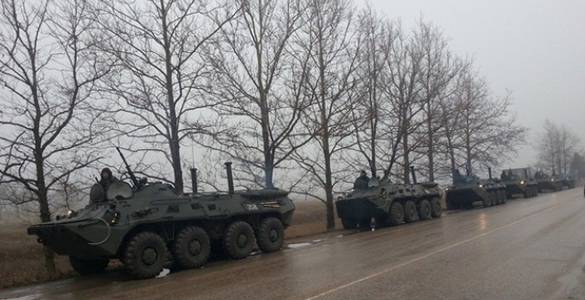 Russia sent troops and military equipment to the Crimea, seized airports and administrative buildings, and also violated the airspace of Ukraine by launching military helicopters and airplanes in the direction of the Crimea, the site reports
Globalist
.
In the Crimea, from the Russian side, Russian planes are landing, from the direction of Sevastopol, in the direction of Simferopol, there is a column of armored personnel carriers. Eyewitnesses reported this. Already at least 5 large IL-76 aircraft landed near the military airfield in Guards. Also, according to various sources, a convoy of 10 Russian armored personnel carriers departed from Sevastopol towards Simferopol.
On the night of February 28, groups of armed people arrived in Simferopol and Sevastopol airports, at least 150 in each. Sevastopol Belbek Airport was blocked. In addition, the Black Sea missile boat
fleet
Russia entered the outer raid of the Balaklava Bay, effectively blocking the exit from there of ships and boats of the brigade of the State Border Service of Ukraine.
Also, according to the Ukrainian State Border Service, more than 10 Russian military helicopters crossed the Ukrainian border, while only 3 helicopters had permission.
According to the Russian Foreign Ministry, the Russian side handed a note to the envoy to the Ukrainian Embassy in Moscow, Ruslan Nimchinsky, regarding the movement of armored vehicles of the Black Sea Fleet in Crimea, "related to the need to ensure the protection of locations of the Black Sea Fleet in Ukraine, which is in full compliance with the basic Russian-Ukrainian agreements on the Black Sea Fleet ".