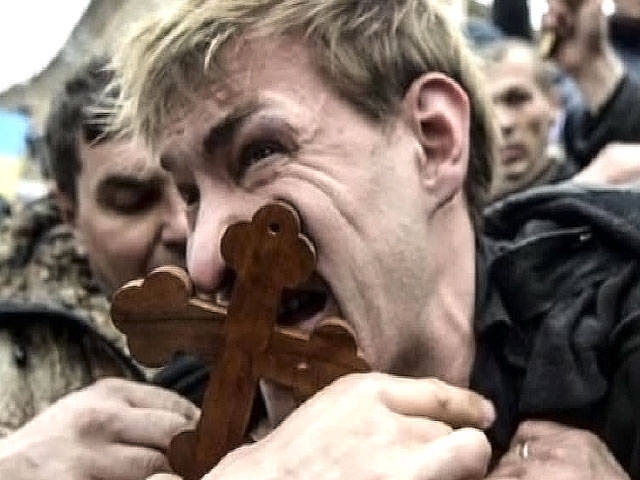 The story of the monstrous massacre of the so-called enemies of the Maidan from the special lists. On the Maidan, the secretary of the Lvov Regional Committee of the Communist Party of Ukraine Rostislav Vasilko was severely beaten. Information about the massacre appeared on the website of the Communist Party of the country. The crowd accused Vasilko of allegedly being the same sniper who shot people.
In a telephone interview with the Russia 24 TV channel, the regional committee secretary said that he was tortured in Mariinsky Park, needles were driven under his nails, beaten with sticks, fists, his right lung was punched, three ribs, the nasal septum, the front bone were broken. Also selected documents, money and gold chain.
He himself explained that he was a civilian, came to Kiev to his wife and child. Now the family is threatened with violence. Vasilko seeks political asylum in another country. He is now in the hospital, on a drip, in serious condition. He will not be able to give a detailed interview to journalists - it is still very difficult for him to speak. And only the Russia 24 TV channel, Vasilko, dared to talk on the phone about how refined he was tortured.