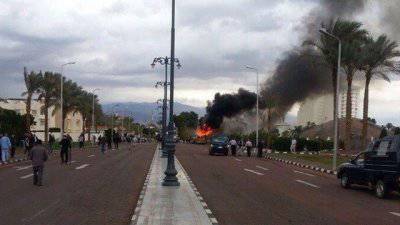 According to the information of travel agencies of the Volga region, the largest number of tourists to Egypt following the results of 2013 was recorded from Samara and the Samara region. People ordered
Taxi in Samara
, to get to the airport, and already from there by air to get to one of the Egyptian resorts. Despite the tension in the situation in Egypt, the flow of Russian tourists to this country cannot be called drying up. In the past few days, the situation on the banks of the Nile has deteriorated significantly, and tour operators warn their customers by instructing the Russians not to leave the tourist complexes.
The situation in Egypt escalated after several terrorist attacks on tourists by the radical Islamist group Ansar Beit al-Maqdis. In the Sinai Peninsula, representatives of this group carried out an undermining of a tourist bus. South Korean tourists, who at that time were on the bus, were killed and seriously injured. According to preliminary data, the bombing was carried out by a suicide bomber. He got on the bus, after which the explosion thundered, which took 4's lives. Among the dead - and the bus driver, who had Egyptian citizenship. This is the first death of tourists due to the terrorist act in Egypt over the past five years.
Immediately after the attack on the tourist bus, the leaders of the Ansar Beit group claimed responsibility for the blast and published a request for all foreign tourists to leave Egypt via Twitter. The message ended with the words "before the deadline." What kind of time is going to install the extremists, the message is not indicated.
In recent years, police operations have been carried out against this terrorist organization, but they did not always lead to results. The main reason for this failure of the Egyptian police is that the Ansar militants are supported by the Bedouin clans of the Sinai Peninsula.
In the near future, Egyptian paramilitary groups are going to conduct another operation to identify the whereabouts of the leaders of the group. The operation is complicated by the extremely tense political situation in the country.