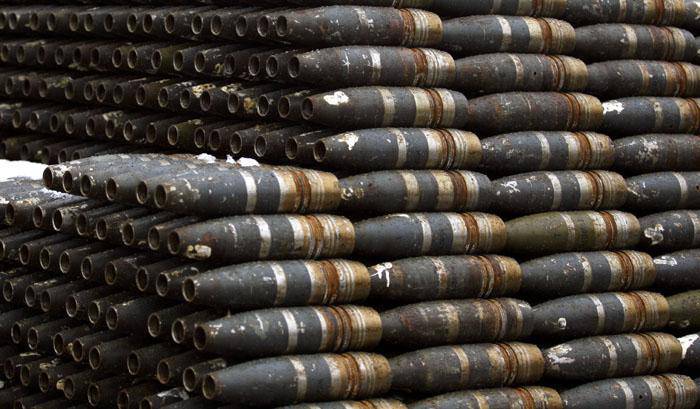 Often you have to deal with negative
the news
about the fact that an explosion occurred at the landfill during the disposal of ammunition or during unloading. Such explosions can not only lead to tangible economic consequences (it also happens that whole arsenals burn out, causing damage to numerous buildings in the district), but also to losses among military personnel. Only in the last 2-3 years, fires in warehouses and explosions at landfills during the disposal and loading of ammunition took several lives and led to billions in losses for the Ministry of Defense.
After each of these cases, special commissions are set up, whose task is to investigate the tragedy, identifying the causes and determining the perpetrators. In some cases, the findings of the commission are as follows: failure to comply with the safety standards of the personnel of the military unit that conducted the disposal process. Sometimes the commission comes to the conclusion that the ammunition is not properly stored:
wooden boxes
Shells and other ammunition are often stored in the open air, open to all winds and precipitation, while they must be stored in special rooms at a certain temperature. After several years of such storage of shells or cartridges, they have to be sent for recycling, which requires special equipment. After all, the projectile, which has already begun to be exposed to corrosion, is a subject of increased danger also because its warhead can detonate from the slightest mechanical or thermal effect.
Before the implementation of the procedure for the disposal of ammunition, not all soldiers undergo the necessary instructions. Many, when they go to a training ground for the first time, carry matches, lighters and cigarettes. And it's not just about the rank and file. In a few tragic cases of recent times, it was possible to establish the guilt of the representatives of the commanding staff, who not only did not check the soldiers before leaving those on the ground, but also almost completely neglected the safety standards already at the initial stage of working with ammunition. The soldiers were not even told how to lay the shells in boxes to reduce the risk of an explosion. Such criminal negligence in some cases led to tragic consequences.