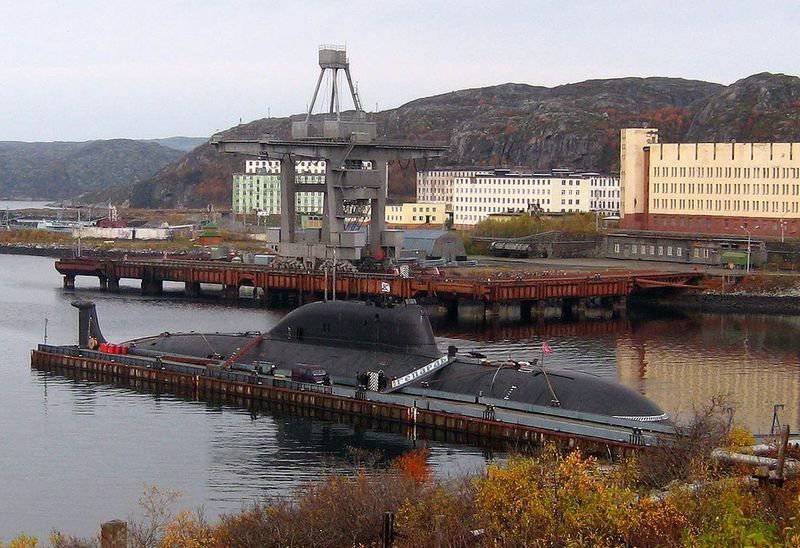 The Zvezdochka Ship Repair Center (Severodvinsk) plans to hand over to the Russian Navy after modernization the first multipurpose nuclear submarine (APL) of the third generation 971 Leopard project, in 2015, ITAR-TASS reports.
The upgrade will affect all systems of electronic weapons, as well as missile and torpedo complex.
However, the company noted that the work is behind schedule due to the delay in documentation from the designer SPMBM "Malachite".
On the "Star" will be restored part of the equipment. Most of the ship systems will be repaired and manufactured by more than 30 contractors.
Multipurpose Submarine of the North
fleet
K-328 Leopard arrived at Zvezdochka at the end of June 2011. In May 2012, the ship was placed in a boathouse and work on the dismantling of equipment began. Leopard is the nuclear submarine of project 971 Schuka-B (according to NATO classification - Shark II), the designer is the St. Petersburg Maritime Engineering Bureau Malachite. The submarine was built at the Sevmash shipyard in Severodvinsk in 1993.