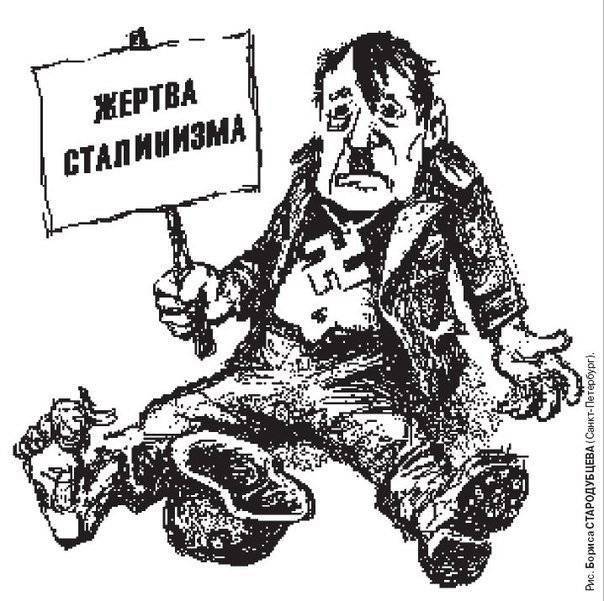 What is the difference between "patriots against Putin" and "liberals against Putin"? The first dream: I wish I could change the one who had become hardened to the person with whom Russia would be better! Secondly: if only to finish off Russia completely, then Putin himself will fall! The patriots, alas, dream more; liberals do more.
Today, their main business is the word with which, as we know, everything begins. And in the liberal arsenal a whole set of ideologies - starting with the fact that Russia arose under the heel of foreign princes, and ending with the assimilation of our Olympiad-2014 to a fascist sabbath. In sum, all this should prove as two and two that Russia is not a country, but a kind of worthless pimple on the skin of the world, which God ordered to pick off!
Here are the most common places from this set.
Ivan the Terrible was a crazy bloodsucker, a murderer of his own son and even the darkness of the "best" people. This is despite the fact that he is not without cruelty, but much more in his time in other countries, he raised ours twice - try some clinics to do the same!
Napoleon came to save Russia from the serf system, and this wild country instead of thanks to him - pitchfork in the side!
The Bolsheviks are bloody freaks, they overturned the sweet king, and killed the powers that flourished by his prayers. That Nicholas II himself denied and was arrested by the Provisional Government close to him - the wild Russian people need not know, he should be protected from any knowledge at all.
Do not attack the bloody maniac Stalin on the conductors of Western culture from the Army Group Center, millions of Russians and Germans were alive and we would have drunk Bavarian beer long ago! Although Russian cattle, defended the dungeon under the name of the USSR, what to regret - but sorry for the cultural Germans! Like the color of the Russian nation, eaten by this maniac with porridge. De Tupolev, Bulgakov, Shostakovich, Pasternak and thousands of other Stalinist creators do not stand the little finger of those geniuses to whom the Stalin regime did not even give birth. Or as an option: Tupolev and Shostakovich are still geniuses - but they survived and received all the awards of the Motherland only by a miracle. I agree; but the name of that miracle is Stalin!
When the US dropped atomic bombs on Japan, or Israel attacked Egypt - it was fair and humane, for how could it not be thrown off, not attacked? They defended their homelands and interests, and hundreds of thousands of victims were not considered! But the entry of Soviet troops into Czechoslovakia is a crime without a statute of limitations, since what interests could the dungeon have? And all the 98 victims of that operation are still considered, appealing to the world tribunal!
To burn Vietnamese civilians with napalm in Vietnam was extremely noble and justified by the fact that the States "über alles"! But to stand up for these narrow-eyed was unacceptable for Russia built by the bloody hands of Grozny and Stalin!
When a skater from the United States takes the prize in a contest, who is not responsible for the hundreds of thousands killed by the States in Iraq, Libya, Syria, this is great, and let Obama lick him from head to toe! But when our girl is already Fascism, like at the 1936 Olympiad of the Year in Berlin: after all, she comes from this homeland of the "wrong elephants"! And since Putin, who had not bombed anyone in the world for the glory of correct liberal values, stroked her on the head — completely take out the saints and close this fascist Olympiad!
The idea of ​​this whole thread is under the guise of perpetual dissatisfaction of citizens with any authority and the temptation to overthrow a sober ruler to blame everything that somehow keeps under it.
But by and large geopolitical account sulk on the conductors of this idea is nothing. This is an old war between all countries - and as Stirlitz fought against fascism under a fascist french service, these guides, under a french, of our conciliators and human rights defenders are fighting against us. You can even be proud of our democracy: in America, such decoy ducks immediately went to slurp gruel in her Guantanamo. In our country, they freely serve the side that pays them, but because any moral dispute with them, like trying to shame them, has no meaning. This is their bread, they work it out for glory; and all the claims, since we really want to fix something here, we must show ourselves.
Russia is the kind of cake our neighbors on the planet have been licking their lips for a thousand years. Hence all the stories about our savagery and inability to live with our minds, launched by foreigners even in the Time of Troubles, when it seemed that it was already within reach of our capture. Then the Norman theory and the saga about the murder of his son by the Terrible were rubbing us such invited, like Yeltsin's advisors from the CIA, German historians like Bayer and Miller, broken even by Lomonosov. The Norman theory arose on the basis of the free interpretation of the chronicle word "Varangian", which did not mean at all some Swedes; the lie about the sonicide of Grozny is generally naked.
Today, for us, the time is also largely vague - and the same, as 400 years ago, theorists and practitioners with great
historical
the roads will put their teeth on our tidbit.
And the trouble is not that our dollar liberals work out their fees well. And the fact that our patriots do not do their job well, although their fee is no less than the Motherland itself. Liberals still have a victorious ability to unite, not led by our patriots, who therefore resemble lean cattle, and the liberals are obese. Those think correctly: we will capture the whole glade, then enough will be enough for the whole herd; and these, not hoping to seize something, first of all strive to take away a shred of hay from each other - and there already, as life shows. And life therefore often shows them shish.
No matter how much they chewed, they could not return either the name Stalingrad or Dzerzhinsky to its square. It's not about these returns, but about the fact that without any victories in the followers, the spirit of victory and resistance goes out. Liberals, if attacked by their whole flock on someone, are most often torn to shreds; patriots on such feats guts. They are protected only by the bad Putin, without which they would have been barked for a long time - and I really liked one reader comment on this:
"Honey, and here the State Department? All themselves profukali, overslept, you can even more tightly say. Fuck you on the external enemy to nod when homegrown for all the intelligence of the world trying. Only I give a tooth, no one will do a damn thing, everyone is waiting for the Messiah, even Stalin, even the Jewish God Jesus ... "
And to be sure: the liberals never write: it is necessary that the authorities ... it is necessary that someone else ... Everyone does it themselves. And the patriots only pound their sleepy hope, like water in a mortar: when did Putin finally arrest all the oligarchs and distribute their gold to the people! But if, say, the residents of Stary Oskol revolted amicably, when the oligarch Usmanov was cleaning up their largest iron and steel works in Europe, this apricot would tick from there like scalded! But no one opened his mouth there; they themselves have surrendered everything, having lost at the same time the colossal "social sphere" - and, well, to appeal to Putin, so that some kind of God is made of him and being offended that he, bastard, is not God!
All patriots here want to be patriots in general - but not their own entrance, courtyard, city: it is painfully small and uninteresting for them. But one Avar lyricist said well on this score: whoever is not a poet in his aul is not a poet anywhere!
Why did the Soviet people defend their country from the Nazi invasion? Because she was his, for 20 years before the invasion, he built it all the way. And we for 20 of the past years have not built in fact nothing, nothing to protect!
We are all brave now anonymously reproaching Putin on the Internet — and Putin is listening and eating! But they are afraid to personally tell the district police officer, the prefect, the deputy for housing and communal services, the manager: "My dear, clearly state your name, surname and position. And look into my eyes, and not somewhere to the side! "We can only have this on a drunken face - but it should be sober, then they won't twist it and put it in a cage! I myself applied in our prefecture like this - and the effect was healthy, the official just in case immediately opened his eyes in response: and the devil knows how else such an applicant will butt? But if 10, 100, 1000 people do the same, the power will already be published to them!
The feeling of Homeland necessary for any country is not taken from nowhere. But according to the law of materialism, that being determines consciousness, it is necessary to grow this consciousness on personal, even if small, soil first - just like the greatest river begins with a tiny trickle. Try it ten times in a row to pick up a piece of weed at your door and throw it in the ballot box. Of course, this can be done for you, who proudly wonders under his nose, and the incoming janitor-Tajik. But if you do it, then you will be amazed how your space will immediately become closer and dearer to you, you will want to protect it - so smart animals mark their circle from time to time and fight for it to death with strangers.
But we, in some lack of will that have seized us, want to have all of ours without a fight that complicates our life. We bow to the face of bad power - and we curse it with our eyes on what the light is. But nothing will come of it this way: it's not our apologies that behave in our land where our brave men are, they will eventually bite us all. They have already taken away our factories and plants - they will not only take away life and land, but also two square meters of that land, legal for everyone!