The article is posted on the rights of information cooperation.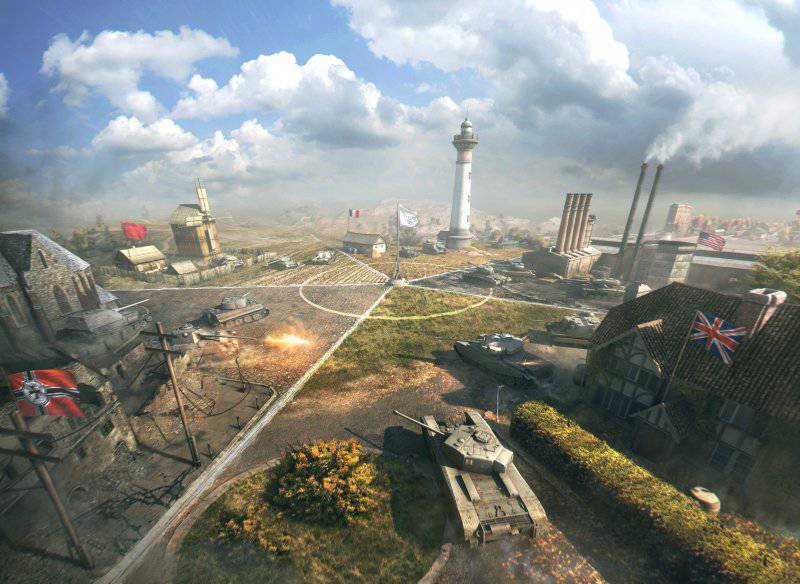 8.11 Update Added New Experimental Confrontation Mode to the Game
11 February 2014 - Wargaming has announced the release of the 8.11 update for the MMO action World of Tanks.
A new type of random battle has appeared in the game - "Confrontation", in which each team is formed from the technique of a certain nation. The new mode is introduced in a test format, and the development team continues to tune its gameplay balance. It is available for equipment of all levels and any balanced weight, except for Chinese and Japanese
tanks
.
In addition to national battles, with the release of 8.11, the tankers also received a new winter location, Windstorm, updated Ruinberg and Himmelsdorf.
PLEASE, the tracker link below, you need to "sew" in the name of the game World of Tanks when publishing a press release. This will allow us to know the effectiveness of placing a press release, as well as to check whether you are reading what we are sending you. ) If it does not complicate, send back links with publications, I will be very grateful to you, otherwise you will have to check publications yourself. Thank.
http://cpm.wargaming.net/zzfcqpik/?pub_id=11_02_2014_Update_8_11
# # #
About the game World of Tanks
World of Tanks is a massively multiplayer online game completely dedicated to armored vehicles of the mid-20th century, in which fans of steel giants from all over the world fight shoulder to shoulder, defending their claims to world tank domination.
Join the million army of tankers:
www.worldoftanks.ru
About Wargaming
Wargaming is one of the world's largest publishers and developers in the free-to-play MMO market. The company was founded in 1998 year and during this time managed to develop and release more 15 projects. Wargaming is currently working on a military series of MMO games dedicated to mid-XX century tank, air and sea battles: World of Tanks, World of Warplanes and World of Warships. All three projects will become part of the unified MMO-universe of Wargaming.net (www.wargaming.net), which unites millions of players in the global wargamer community.
Details on the website:
www.wargaming.com