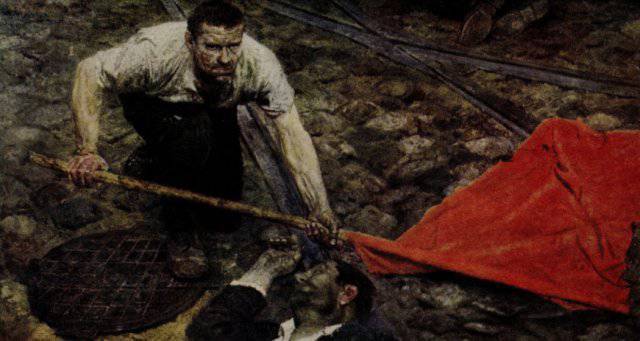 This is what happens when there is no patriotic (Russian-speaking in the case of Ukraine) opposition to power (Yanukovych), and liberals and nationalists seize social protest. We have, unfortunately, such sad and sad shots. In this video they do not directly say that Russians are slaves. But it is read, felt and heard in every word. The Russian intelligentsia in Ukraine took the side of Maidan. There is no one to protect the Russian hard workers from the ghoul from Kiev, who speaks, albeit a bitter truth, but under the sauce of social contempt.
Where is the reaction of the Communist Party and trade unions? When will the "Essence of Time" movement understand that they cannot be defeated by a single school of philosophy? It is time to change the Communist Party of Ukraine, if it does not want to rejuvenate. Why doesn't this movement come out of the shadows? Where are you, new red?
Unforgivable ten minutes of bullying Crimeans, ordinary Russian workers from creative liberal G. Balashov: "You cannot even fight for your dignity, you would have beat me long ago"!