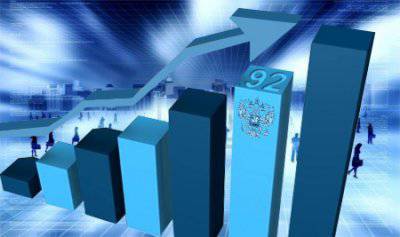 Perhaps nothing in the economic environment is so controversial as the assessment of published business ratings. Quite recently, it was these ratings that were published (according to the 2013 results of the year) - ratings that tinker the countries according to the ranking in accordance with the conditions of running a private business. The stormy discussion is usually due to the fact that international rating analytical agencies respected by many experts can present extremely different results. In this regard, you can immediately ask the question: who and for whom are these ratings drawn up, and how objective are they?
Before turning to the concrete ratings of the "business well-being" of the countries of the world, it is worth considering the following situation (in order, let's say, to plunge into the practical value (or lack thereof) of the ratings presented. Suppose that the group of "gentlemen" has a certain amount of money for which these gentlemen would like to launch a business in the Russian Federation. Gentlemen could build a business without an informational component, initially spitting on the Russian Federation's rating positions, but imagine that they are pedantic businessmen, for whom all the reports of rating agencies are of very significant importance. For convenience, the designation pedantic businessman call him "Herr Schmidt."
So Harr Schmidt gets up from his bed and thinks whether he should open a business in Russia or not. To do this, he decides to use the data of a respected international analytic agency of an economic nature that he personally sees — he visits the Bloomberg website Whistling the tune "My dear Augustine", he adds to the information that during the 2013 year, the Russian economy in terms of attractiveness of doing business has risen by as much as 13 points, having moved from 56 to 43-th place (from 157 economies counted by Blumberg ). The pace "My dear Augustine" from such positive information is accelerating, and Herr Schmidt, inspired by the success of the Russian business system, recorded in Bloomberg, calls his financial partner (let Herr Fisher) to rejoice together. Like, Herr Fisher, just look at how much the Russian economic system has jumped ahead in terms of its attractiveness for running a private business. Like, let's add your euros to my euros and start a business somewhere near Smolensk ...
However, Harr Fisher doesn't understand Herr Schmidt's inspiration, for Herr Fischer just saw with his own eyes a similar rating, but from an agency he respected. Harr Fisher respects only the World Bank analyst (Doing Bussines segment), which, according to 2013, gave Russia not 43-place, but 92 (though not from 157, but from 189 - the World Bank considered "Like Kosovo, Gaza and so on) ...
By the way, the WB Doing Bussines rating to Russia is simply implacable not only in terms of ease of doing business, but also in terms of providing information about what place the Russian Federation occupies in such an indicator as, for example, obtaining a building permit. And the place is as much as 180 ... Recall: from 189 possible, together with Kosovo and East Timor! Harr Fisher, having read this data, almost went into hysterics, having learned that getting permission to build on the West Bank is about one and a half times easier than in the regions of the Russian Federation ... Even more hysterics would cause both harras , if I had read in the published Doing Bussines rating that it is easiest in this world to get permission to build a private facility (office center), attention ... in Hong Kong! Maybe it is easier to get a building permit in Hong Kong exactly 180 times than in Russia, for the simple reason that in Hong Kong "go and find" where to build ... If only on the roof of another office center or by going deeper than the subway ...
In general, two herrs talked to each other, once again glanced at the figures in the ratings, scratched their heads and decided, and realized that without a pair of Bavarian mugs, there would be no consensus here.
And indeed, what kind of consensus can we talk about, when rating agencies, as they say, scum, who are in that much. Wanted Bloomberg - introduced Russia to the number of 50 countries with the most attractive business, wanted WB - cooled Bloomberg, giving Russia a line somewhere between Albania and Namibia (it should be noted that WB is very close to Russia and China - even slightly lower (96 place) - apparently, so it was not insulting). Such, in no way intertwined with each other, the values ​​of world analytical centers can only say that in most cases they take their data from the ceiling.
Did any business analyst of Bloomberg try not only to register a business, but at least a year and a half to stretch with this business somewhere in the Black Earth region without the obligatory "friendly contacts" with the vice-mayor or regional deputy minister? If after three months he does not rush from the bridge after the next inspection of the fire inspection, he will work with a twitching eye, but he will ... If, of course, it is not found that the land on which he built the office (farm, workshop) is strategically important for the company , unexpectedly open grand-nephew of the mentioned vice-mayor ...
And did the WB analyst try to build an office and open a business, for example, in Papua New Guinea, where, according to the rating compiled by the same WB analyst, obtaining permission to build problems is significantly less than in Russia or China (Russia - 180 place, China - 185, Papua New Guinea - 165) ...
Apparently, rating agencies live in some of their worlds. And sometimes even statesmen who rule the country's economy, looking at the ratings presented, are themselves surprised by the published data: oh! Look, we are already in the 43-th place, and these have sunk to the 70-th ...
Everything is extremely similar to weather forecasts, only the opposite - in retrospect ... Yesterday in Moscow it was -25-27 degrees Celsius. Yes? .. And the Muscovites' thermometers showed frost 5 ...