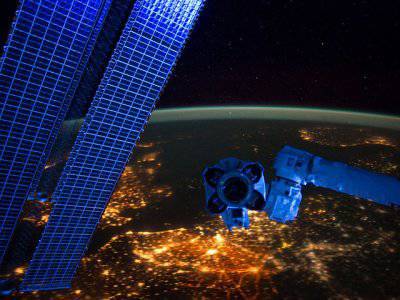 The Progress M-22M cargo ship, raised to near-earth orbit by a Soyuz-U launch vehicle, successfully landed on the ISS. Docking with the module "Pier" occurred on a shortened six-hour program in automatic mode using the "Course".
The docking of the shortened scheme was carried out in
stories
ISS for the second time. For the first time, this scheme, which replaced the previous two-day, worked on the "Progress M-16M" in 2013 year.
The Progress M-22М truck delivered almost 2,4 tons of various cargoes to the ISS: fuel, equipment, oxygen, water, clothing and food, including sweets, fresh vegetables and fruits. In addition, astronauts carrying the orbital watch received packages and gifts from their families and psychologists. The new inhabitants arrived at the ISS - goldfish, which will participate in the experiment.
At present, Russians Kotov, Sergei Ryazansky and Mikhail Tyurin, Americans Michael Hopkins and Rick Mastrakkio, Japanese Koichi Vakata are working on the ISS, ITAR-TASS reports.