The article is posted on the rights of information cooperation.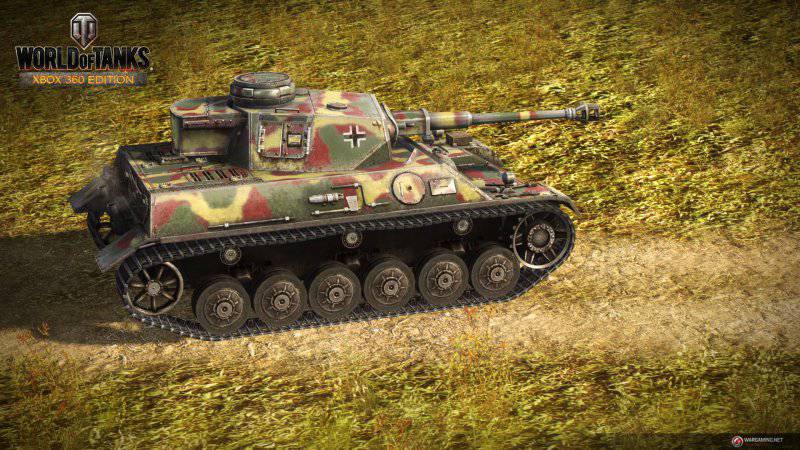 February 4, 2014 - Wargaming today announced the official release date for World of Tanks: Xbox 360 Edition. Fans
tank
battles will be able to evaluate the console version of the MMO-action, developed by the studio Wargaming West and published by Microsoft, on February 12.
The project will retain the best features of the original World of Tanks, offering fans of online games updated tank control and a new user interface to maximize the technical capabilities of Xbox 360. For a fee, users will be able to purchase rare models of equipment, combat consumables, as well as a premium account that will speed up the pumping and fight with greater comfort.
The release version of the game will provide fans of tank battles over 100 legendary armored vehicles from the USA, Germany and the UK. Each subsequent update will expand the World of Tanks: Xbox 360 Edition armored vehicles fleet, offering users new models of vehicles and adding new national lines to the game.
World of Tanks: Xbox 360 Edition is installed free of charge through the Xbox Live service and will be available to all Xbox Live Gold subscribers. Xbox Live account owners will be able to play the 7-day trial version of the console MMO action.
Learn more about World of Tanks: Xbox 360 Edition:
http://worldoftanksxbox360edition.com/
# # #
About Wargaming
Wargaming is one of the world's largest publishers and developers in the free-to-play MMO market. The company was founded in 1998 year and during this time managed to develop and release more 15 projects. Wargaming is currently working on a military series of MMO games dedicated to mid-XX century tank, air and sea battles: World of Tanks, World of Warplanes and World of Warships. All three projects will become part of the unified MMO-universe of Wargaming.net (www.wargaming.net), which unites millions of players in the global wargamer community.
Details on the website:
www.wargaming.com