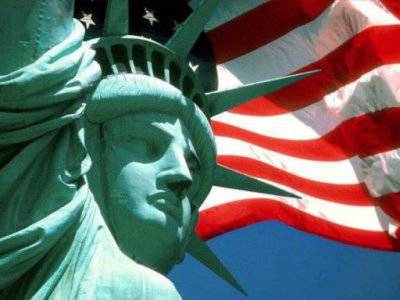 Doctor of Law (USA), Professor of the University of Pennsylvania, Editor-in-Chief of the Constitutional Gazette Journal Alexander N. DOMRIN about the Achilles Heel of the United States, the Law on Democracy in Russia and features of American society.
"TOMORROW". The current economic crisis is moving relentlessly. The United States, he also does not pass by. How much does it affect the US and is dangerous for them?
Alexander DOMRIN. When we talk about the American crisis, for us, of course, of most interest is: how will it affect our country? Regardless of who will be in power in Russia: Democrats, Communists, Tsar, Yeltsin - Russia will always remain the main enemy for the US government. Mitt Romney, as the representative of the Republicans, who in this sense are much more outspoken and not as hypocritical as the Democrats in the person of Obama or Clinton, frankly said: Russia is the geopolitical opponent No. XXUMX.
Honestly, I was a supporter of Romney: I wanted such an obvious and obvious enemy as he, to win in America, and thus we would be mobilized. But it was not Romney who won, Obama won - the Nobel Peace Prize laureate. Putin saw him right from the start. Some other representatives of our so-called "elite" still do not understand anything. For them, it is still - the light in the window.
But why should we in Russia be concerned about this issue? The economy in the world is so dependent on the dollar that the collapse of the economy in America, like a tsunami, will go around the globe more than once. When the Soviet Union collapsed, this blast wave did not exist, because very few people depended on the Soviet Union, with the exception of the Soviet republics and the socialist countries. And since we are now all dependent on the dollar - this needs to be taken for granted - we would least of all want the crisis in America to become a catastrophe. Not because we think so well about America and so care about American citizens, but because of our own sense of preservation.
In detail, this is such a kind of national American fun, when Republicans do not want to support the next budget of their opponents - the Democrats. And this time, they have very good reasons for that, because everything depends on the program of "affordable medical care" known as Obamacare. What is this about? About 45 million US citizens do not have health insurance. Some of these Americans are really in a difficult situation when they cannot afford to buy such insurance, but, to a large extent, Obamacare is a continuation of the social support system, the welfare system of American poor citizens.
This is where Republicans start asking questions. Do you know what percentage of black kids in America are born out of wedlock? 72%. That is, out of four children, three are born out of wedlock. Why? Very simple. Instead of working, getting married, I'd rather add 5-12 children and sit on this Welfare system, she will provide me, and I will receive my food stamps - food stamps. And the Republicans are wondering: if they are sitting on the neck of the national welfare system, on Welfare, is someone still paying for it? Republicans are proposing to support farmers (at first there was a drought, and last year there was a flood - Mississippi spilled, and farmers did not harvest their corn crop).
When Obama is accused of being a socialist, to a large extent this accusation is fair. What is socialism? This is when there is a question about the equality of all, regardless of whether you are a slacker, a drunkard or a hard worker. Now Obama also raises the question of immigration reform, and then millions and millions of illegal Aliens - this is what we know as illegal immigrants, guest workers, will also be planted on the social system. Their children will be taught, and provide them with some kind of minimum wealth. Wonderful! It all sounds good, and who will pay for it? And again, white Republicans are beginning to raise this question.
The crisis in the United States is triggered by the problems of the United States and, to a large extent, by their current President Barack Obama. The crisis is not resolved - it is only postponed. Until October 17, however, there would be a default or no default. In the meantime, it is delayed until February. I think that now it will also be postponed for some long time. But the last thing we need to gloat about is because with our dependence on the dollar and on oil prices, we least need America to suffer a financial catastrophe.
"TOMORROW". We all know America as a superpower. Tell us please, where is her "Achilles heel"?
Alexander DOMRIN. I've been to America almost 60 times, and during these trips I visited many states and taught at ten American universities. I saw America not from the window of the embassy limousine.
Among the things that I really do not like in America. The first, and from my point of view, this is their biggest problem - it is, oddly enough, political correctness, unwillingness to offend the so-called minorities. The second is the lack of opportunity or desire to face the truth. The third is a somewhat idealistic view of one's own country, one's own
stories
, own people. The following is the reluctance to see the problems of American society. "America über alles"! America is above all.
All these problems, the same characteristic of the old Europe, which is on the one hand a museum, on the other - a cemetery. Nothing depends on Europe. But America is still a living, young organism: do not forget that America, as a white American civilization, is a little more than 200 years old. We can say that it is still a young man.
When do they refuse to call problems by their proper names? When even the term "ghetto" is no longer used in America, they call this problem inner cities - the problem of inner cities or the inner part of cities. Or when there is no real equality of all before the law. If you are a white woman, and a woman is also an oppressed minority, if you are a lesbian, if you are Jewish, then you are in such a wonderful position that compared to you, the most discriminated part of American society is white men of working age.
An absolutely wonderful example is Elena Kagan. She was the dean of the Harvard Law School, and right after that, Barack Obama nominated her as a judge for the US Supreme Court. These are three big advantages for a politically correct American in one bottle: a woman, a lesbian, a Jew. How nice! This is what I most dislike about the fact that infuriates my healthy, intelligent, honest American students.
Tell you one of my favorite American jokes? The US Congress passed a law according to which, of the eight white pawns on the chessboard, two must be black and one blue!
For the past two years I have been teaching at a very good university in Oklahoma. Absolutely wonderful place: it is south, therefore there are no "politically correct" flirtations with illegal immigrants - (hence the support of the authorities of the state of Arizona, who are building a wall on the border with Mexico), therefore they support the death penalty, against abortion and for traditional family values.
Why did I feel at home in Oklahoma? Because I could talk to them and not censor myself. In New York, this is much more difficult. Tell five or ten New Yorkers that you like Wagner's operas, and I guarantee that at least one of them will consider you a Nazi, since Wagner was Hitler's favorite composer.
So, from my point of view, political correctness is something that is absolutely intolerable for a normal, healthy Russian person in America.
"TOMORROW". But, on the other hand, you say that the southern states are not so politically correct, and young people in large cities often do not support the idea of ​​American exclusivity. So it turns out, is there still hope?
Alexander DOMRIN. It's true. I travel to America with lectures and almost twenty years of experience is really the case when you are dealing with healthy, young, not yet zombie American guys. And maybe, because I am still Russian, and not local, many students are more outspoken with me than with their own American teachers.
Indeed, there were situations when one of my friends went to Palestine to defend the rights of Palestinians against the settlers in the occupied territories. And we are still talking about an American. Imagine, not some kind of "Russian anti-Semite", but a simple American student. Moreover, since Palestine cannot be reached straight from America, he traveled there through Greece.
Healthy, honest, young, smart, American students with unobstructed brains still have a completely normal reaction of rejection from the State Department, from Washington, from the Washington Regional Committee. To a large extent, as in Russia: Russia lives alone, and the Kremlin lives somewhat differently. When teaching, I, of course, try to be very careful, without any pressure, violence. I always remember that I am Russian and that I am a citizen of Russia. If you come from Russia, you cannot immediately start blaming American students for saying that you are violating international law. You climbed into Iraq, which had nothing to do with 9 / 11. One must be very careful not to offend in the first place and, thus, not to cause rejection.
But when you teach international law and during the semester on 3-4, once a week you study its norms with the guys, and then you show Madeleine Albright saying: "Why should America use force? Because we are America "... And the questions arise - what about the UN Charter? when can you use force? when you were attacked, or when there is a threat of attack, or is there a collective security system? And nowhere is there such that we use force, because "we are America", "we are an irreplaceable nation". (indispensable nation). Simply take the phrase and start to disassemble it. Well, you are an irreplaceable nation. Then she continues: "We stand high, we look far away." Just like from some children's fairy tale "I sit high, I look far." What it is? And when the feeling of one's own nation, as exceptional, takes on forms similar to the Third Reich, where there is Sonderweg, the highest race, and the rest of Untermensch - "subhuman" - this is, of course, completely unacceptable.
When you hear such speeches from Albright's mouth, I would like to ask her: when your Jewish family Korbelov (maiden name Albright) fled from Czechoslovakia occupied by Hitler's Germany, who considered Jews to be "subhuman," this is understandable. And when, having become the US Secretary of State, you felt yourself as a "superior race," what is your attitude to this?
I was in America in March 2003, when the intervention in Iraq began. I remember some crazy Americans went out with banners, or wrote their slogans on car numbers: "Nation under God".
Over the course of the 100-150 years, isolationism was the main principle of American foreign policy - it was he who created the great American superpower. This is the period when America does not climb into the European wars, hides from European conflicts across the oceans, because it has its underbelly - South America. 1823's Monroe Doctrine of the Year: South America is our underbelly, this is our backyard, you please, Europeans, don't meddle here, this is ours.
Interventionism is characteristic of American civilization only since Franklin Roosevelt, who dragged America into the Second World War. This is a historical fact. Roosevelt had information about the upcoming Pearl Harbor bombing, but did not expect the bombing to turn into a catastrophe. I thought that some 2-3 kamikazes would arrive, a couple of American planes would be broken up, maybe some ship would be rammed. Roosevelt needed to drag America into World War II. The system of interventionism is now characteristic of any American president, be it a Republican or a Democrat. And this is another big "Achilles heel" that will ultimately undermine America.
"TOMORROW". And how is America strong?
Alexander DOMRIN. With all my critical attitude to American politics, to the American government, I have great respect for the great American people. To a large extent, of course, the naive people, the people who in the twentieth century allowed their alien civilians to be "hijacked" by various powerful — including ethnic — lobbies, largely defining US domestic and foreign policy.
You look at these great roads, these great cities! This is a nation of healthy hard workers. This is an amazing combination of the great civilizational achievements of mankind and great nature!
I love to communicate with students and even farmers. We go to visit each other. I find it very interesting and good with them - with people "from the plow", much more interesting than with American professors.
"TOMORROW". Since the second half of the 20th century, the United States has been pursuing an aggressive foreign policy, expressed, among other things, in the expansion of "democracy" and other American values. All this requires enormous costs from the state. Is there any other strategy in the American establishment? Is there any information about this?
Alexander DOMRIN. I wrote a lot about it. In particular, on the American Law on Democracy in Russia. In general, very few people know about this law both in Russia and in America. Once again I emphasize - the law is American, but it is called "On Democracy in Russia".
He was adopted at a meeting of the Lower House of the US Congress in December 2001 of the year and was sent to the Senate for consideration, where it was studied and edited for more than seven months. In the end, after the signing of President X. Bush in October 2002, the law came into force.
This law is very curious, because such bills are rarely considered in the US Congress. In fact, it is a continuation of the famous 1992 Law of the Year "On Freedom for Russia and New Eurasian Democracies and in Support of Open Markets" and, when adopted, summed up the 10-year "democratic" regime in Russia, setting new goals and objectives for foreign policy US in the Russian direction.
The law, for example, openly states that the United States and the money of the American government are behind every fifth of approximately 300 of thousands of public associations registered at that time by the Ministry of Justice of the Russian Federation. That is, for every 2100 people of the Russian population - one "public" organization created and funded by Washington. Funny is not it?
Also in this law, "the success of democracy in Russia" is declared the subject of the "national security" of the United States, and states the need to develop a long-term and flexible strategy aimed at strengthening Russian society's support for democracy and a market economy.
Here is the most typical example of how to interfere in the internal affairs of another country, in violation of the laws of this country. After all, the financing by foreigners of our political parties or political figures is simply prohibited by Russian law, just as it is prohibited by American law. But only under this law every year, our so-called liberal opposition receives 50 millions of dollars from the American embassy. The last time I spoke at a conference in New Orleans, I raised this question: what is it? The concept of sovereignty will somehow be observed? and the notion of non-interference in internal affairs? But while the Americans are not yet ready to abandon the policy of interfering in the internal affairs of other countries. While they do not consider money to stop funding the opposition. From my point of view, this is extremely flawed.
Education in America is very expensive, especially legal. When a student finishes Law School and owes a bank about 100 thousands of dollars in tuition, this is normal. And he wants to finish university as soon as possible, to start working, to receive a salary and to pay back the loan to the bank. Therefore, when I start talking to my American students about this law, their eyes are filled with indignation: "While we are paying for our studies and in debt like silks, our State Department boobies rush millions of dollars to support the so-called opposition in Russia or somewhere else ?! "Are thinking ...
"TOMORROW". It is known that for a long time the Americans considered Russians strange, evil, "not quite human." Is this inadequate perception of Russia and Russian people somehow changed now?
Alexander DOMRIN. Blame American propaganda. And this propaganda was much more sophisticated than the Soviet one, because our propaganda is Pravda newspaper, Knowledge society and other nonsense — propaganda that you didn't believe, which was completely natural. The percentage of dissidents who disagree, or simply doubt, is always more in Russia than in America. This is a defensive reaction of the body: if everyone sings the same song, why would it? Maybe we do not understand something?
When I just started teaching in 1994, people came and signed up for classes, either those who had no idea what he wanted to do in life, or those who were particularly interested in Russia, the Soviet Union. But, of course, they went to classes to a greater degree to look at such a "dancing bear", who seemed to speak both in English, and white, and listens to music, as we do, but at the same time Russian. Cool dude, kind of like no horns, no tail.
And in recent years, the interest of American students - employment in Russia. Imagine?
"TOMORROW". Why do they need it?
Alexander DOMRIN. At zero I taught at two universities in Michigan, once a great industrial state. Michigan is Henry Ford, General Motors. So it was a long time. And now Michigan is a depressed state. The great city of Detroit is bankrupt. Crime is monstrous, I was attacked on the third day after my arrival in Detroit. Law students, after graduating from Law School, leave for Indiana, Illinois or New York to look for work there, because there is none in Michigan.
And in Russia is booming. We are, if I am not mistaken, the fifth largest amount of gold and foreign currency reserves in the world. Compared with the years of Yeltsin, when Russia was a doormat at the door, a banana republic, authority and strength are being restored - look at Putin's foreign policy initiatives. Russia is no longer dying out. And the right, jurisprudence is an exact and universal science. If you are a competent, talented lawyer, you will always find a job - in London, Moscow or Shanghai.