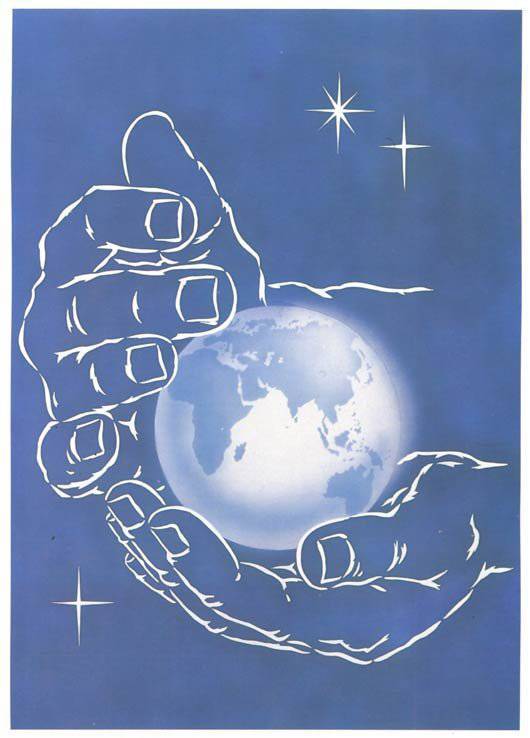 No, no, dear reader, not "the Russia we lost", namely America. To be precise, the United States. I am very worried, seeing what kind of country the United States was before and what it has become now - a miserable parody of the once permeated with the spirit of freedom, a young, self-confident forces and showing a creative example for other states.
Yeah, the reader will say. Hello to the author, liberal and belolentochniku. And make a mistake. 25 years, purebred Russian. Slavophile. I respect Stalin, I do not like much of everything Western, I know and respect
history
Russia, I know world history well, I have absolutely no illusions about friendship with the West, I'm sure of only two allies of Russia - the army and
navy
.
And yet, I feel sorry for the Americans. I hit the corner when the Soviet citizens worshiped a beautiful western tale. And, admittedly, the fairytale was beautiful (she also attracts me when I watch American 80 films). The reality in America was, of course, paler than a fairy tale, but it was not without reason that it attracted me.
Here they are, simple American guys in real American jeans. They build skyscrapers. They believe in freedom, in the American dream. Here it is, an energetic and business-like American nation, she loves speed, freedom and spaciousness. It works in factories, farms, raises airplanes upwards, makes powerful cars and trains — faster, higher, more powerful! To every American — by car, to every American pan — by chicken (about chicken — somewhere I already heard it ... or was there chicken?).
Short-sighted Soviet citizens (especially some "short-sighted" general secretaries), looking at the West with enthusiasm, destroyed their country. The powerful multinational state disappeared from the map.
And that's all. And the American people didn't need anyone either. It didn't become a reality like a fairy tale and alluring ideological opponents. American factories have become unnecessary (it is more profitable to assemble in Chinese factories, to spit on American workers, they cost too much). Independent and free American? You can make him a good source of income. Let him get used to living on credit from an early age. Car loan. Loan for housing. Credit for drugs. A loan for training. Insurance. No insurance? Sorry, sir, we see that you are dying, but you are not insured, we cannot treat you. There is no longer a need to maintain the illusion of a just state in front of the socialist world.
Normal chickens in every pot? Well, in general, it is much more profitable to feed Americans with fast food and GMOs, even if they suffer from obesity, the main thing is profit.
And those good old policemen, in such a beautiful form (remember the "Police Academy"). Yes, they still catch the criminals by inertia and translate with a smile the grandmothers on the roads. But they are already part of the police state. They are now the cogs of the car that dropped the mask and now monitors with the help of cameras, UAVs, listening devices for everyone and everyone. What for? No, of course, hardly every tenth of them is a terrorist. Just control. Total. Control and management.
And what about the formidable and beautiful American army that believes in ideals and protects the free world from the "red threat"? (No, we, of course, remember Vietnam, Korea, but still the main goal of the US Army was to protect against the USSR). Hmm, yes ... The enemy has disappeared ... Well, well, let's change the slogan to "protect the free world from terrorism and dictatorial regimes." Those young guys, with a glitter in their eyes ready to repel the Soviet attack - well, let them bomb civilians. Let women, children, food warehouses be bombed. Nothing will survive. The army is the army. Although there are some already and do not suffer conscience. And many even liked it. Like, they say, to deliver high-precision strikes at villages. Many, however, in a civilian life reduce the accounts.
Sympathized with the United States (well, at least a drop, somewhere deep in the soul)? Let's look at the rest of the world.
Europe. Someone didn't need funny and cheerful French (nostalgically remember Louis de Funes and his gendarmes). Where is that attractive white gallant French nation? Now they are "blackening" more and more, they fearfully shrink before an ever-increasing number of migrants. They are powerlessly protesting against the domination of LGBT people, against anti-people laws.
Someone did not need to become harsh, but punctual and loving to work the Germans. German subjects are being introduced to the German schools. Textbooks rejecting the traditional human family. Give birth to less. Die out.
No longer needed high, stately descendants of the Vikings - the Swedes. Total state control over the family. Parents no longer have the right to raise children in their own way. Children are often separated from their parents by special guardianship bodies and brought up as the state considers necessary. Well, of course, tolerant and politically correct.
We do not need the cheerful peoples of the south, cheerful Spaniards, Portuguese, Greeks. Here you have loans. Give back twice. How? Well, you can get money selling plants, selling machines and equipment. Just repay part of the loan. Nowhere to work? Unemployment is big? Well, your problems. Give birth to less means.
Even the British are not needed. Let Christian symbols be removed from their cities, because they insult the feelings of Muslims. We will also give them migrants and introduce Sharia patrols. It's time for them to start forgetting their true church.
The whole big European family was no longer needed. Let him die out. And tolerance, LGBT, freedom are not a bad tale. They will reduce the population of Europe, mix and dissolve in the common pot of the nation. Too many independent nations. And in general there are too many people there, why are they?
Africa again becomes the object of colonial politics.
South America? Well, let him amuse the old tales of socialist ideals. Without the support of the USSR, it will not be able to withstand the onslaught of all-powerful capital.
Oh yeah, the former ideological opponent is Russia. Well, it's not a secret somewhere else since 1947 that a large population of Russia is not needed, 15-20 millions are enough to service pipes pumping national wealth almost free of charge into the pockets of a small group of elected capitalists.
Australia stands apart (it is too far away, and there is no oil there, let it live as it wants).
South and East Asian countries stand apart. China is too tough. Yes, there is cheap labor. And other countries are producing such good home appliances, cars do, computers. Cheap and angry. Let them live. Yes, and they do not peck on the word "tolerance". Let them breed, maybe they will die of overpopulation.
These are the things that are happening on our small planet, lost in space. Only about a century separated by two periods. One period - bright, original nations. National empires, high cultures. Or maybe not even high, but so different and unusual. Have you seen anywhere national costumes of the peoples of the world? Each minority people had their own special national outfit.
The second period was when neither the empire nor the nation became necessary. Do not need half of humanity. Need a lot of consumers. Faceless. Not remembering kinship and not knowing the story. Dressing in the same clothes, consuming the same popular culture. Able to spend money and think only about spending money. Well, also serving oil and gas pipelines, mining gold and other metals in the mines. For whom? For corporations, and those who own them.
Oh, yes, there shouldn't be too many of them. 7 billion people on Earth - a clear oversupply. It is necessary to destroy most of them because of their uselessness. Yes, you, reader, sitting in front of the monitor, you are superfluous too. You do not need, you spend water, air and resources. Go better than ogres at McDonalds. Or sing. And even better, if you kill your neighbors in the home in internecine wars in the territory of their country. Something like that.
Obvious misfortune rallies the peoples, hidden - not visible. I envy our ancestors. They always fought for their country with an external enemy. They rallied. They were one nation. They knew who opposed them. The enemy was clear, and he was always defeated.
So, guys. All the miserable past medieval dragons, all these miserable hordes of nomads, armadas of pirate ships - all this pales in front of the enemy that now stands before humanity. Fire-breathing dragons were conquered by knights, and all lived happily ever after. Hordes of nomads were broken on the Don fields, and Russia was revived. Pirates were fueled by brave captains, and the seas became safer.
But who can beat the new invisible enemy of all mankind? Who can stop the destruction of humanity by corporations? Who will be able to limit consumption, withdraw millions of addicts from social networks and online games? Who can again establish national boundaries and say: be fruitful and multiply again! Be Russians, Americans, Germans, French - just be people, not mass consumers. Believe Jesus, Mohammed, Buddha - just do not believe in the golden calf and the dollar. Give birth to children and teach them goodness and love to the opposite sex.
Admit it, you, too, dreamed of knightly times? About the exploits, about the heroes, overcoming incredible difficulties. Do you regret that all this is in the past? No, guys, those times pale in comparison with today. The exploits committed in the war with the current, invisible, but omnipresent enemy will be a hundred times more heroic. But also hundreds of times more difficult. And, most likely, they will be invisible to outsiders.
It may not be possible for you, the reader, to accomplish a great feat alone. Well, we'll help you. Every little bit. You look, and we will have the feat to accomplish. Overall. Our great ancestors always accomplished common feats. Save our wonderful planet from an invisible dragon. We can?