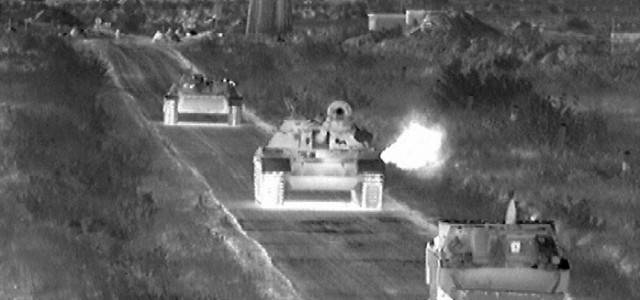 The United States is pursuing European and Israeli companies supplying dual-use equipment to China. This led at the end of December 2013 to the resignation of the head of the arms export control department of the Israeli Defense Ministry, Meir Shalit, without explanation. Which recently approved the sale to China by the Israeli firm Ricor Cryogenic & Vacuum Systems of a miniature cooling system that is suitable for use on missiles, despite vigorous US protests.
The sale was mediated: at the beginning, Ricor sold the equipment to a French company that integrated it into an optical-electrical system, which it then re-exported to China.
According to information received by the French Intelligence Online Bulletin in Tel Aviv, it is about the French company Sofradir, which specializes in the production of cooled and uncooled infrared sensors, in equal shares owned by Safran and Thales. The company's products are dual-use equipment, while its exports are not systematically controlled.
The director of Sofradir did not respond to the request for information.
This is not the first time that Sofradir is under the gun in Washington in the light of deals with China: a French company between 2002 and 2013. increased its sales in China in 6 times. Such economic activity caused the anger of the US State Department, which expressed an official protest to Paris, arguing that some components supplied to China were then resold to Iran. The client of Sofradir was then the company Zhejiang Dali Technology Co.
Involved in a real arms race with China in the space industry, Washington seeks to block any cooperation between Europe and Israel with China in this area. Between 2004 and 2007 The Ministry of Commerce has already tried to prevent China from buying atomic clocks from Spectratime, a Swiss subsidiary of the Orolia group. The atomic clock, which China at first tried unsuccessfully to acquire from the European company EADS, is now a key component of the Chinese global positioning system Beidou.