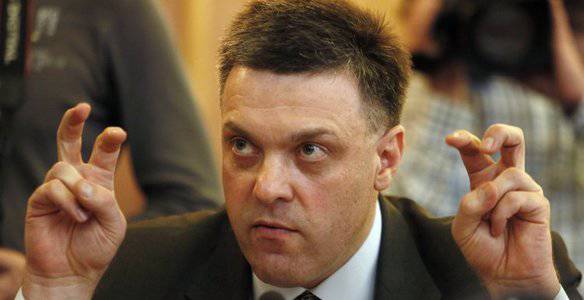 People's Deputy from VO "Svoboda" Yuri Syrotyuk notes the mass detention of the leaders of the Freedom organizations in the regions of Ukraine.
He stated this during a briefing at the headquarters of the national resistance.
"This morning we began to massively detain the leaders of Freedom in the central and eastern regions of Ukraine," the deputy stressed.
So, according to his information, this morning it became known that the chairman of the Zaporozhye regional organization of VO "Svoboda", a member of the Political Council, an assistant to the people's deputy of Ukraine Igor Yankiv - Vitaly Podlobnikov, was arrested and taken to an unknown direction. He was detained during yesterday's events in Zaporozhye, and before that he was beaten up by "titushky". "We were kept the whole day, released in the evening, and today he is already arrested," said Syrotyuk.
In the morning, Cherkasy also detained the chairman of the regional organization of the VO "Freedom", a member of the Political Council, Yuri Botnar. Now the branch continues to picket, said the deputy. At the same time, the police declares that there is no such person in the department, Syrotyuk noted.
In addition, at present, the chairman of the Kirovograd regional organization of VO "Svoboda", a member of the Political Council Alexander Romashchenko, has been summoned for interrogation, and with him after he arrived for interrogation the connection was lost.
Also now lost contact with the head of the Kirovograd regional "Freedom" Alexander Romashchenko. He was interrogated yesterday, released, and now, when he was again summoned to the police, he disappeared.
Militia incriminates participation in organizing riots to all nationalists.
In this regard, "Freedom" calls on law enforcement officers to report the whereabouts of their activists, because the law requires that people's deputies and close detainees be informed in this situation. Also detainees should be provided with legal assistance.
In addition, Freedom demands an immediate end to the persecution. "This is not the way to solve the most complicated situation in the country," said Yuriy Syrotyuk. According to him, the arrest of political leaders could lead to "spontaneous uprisings and riots."