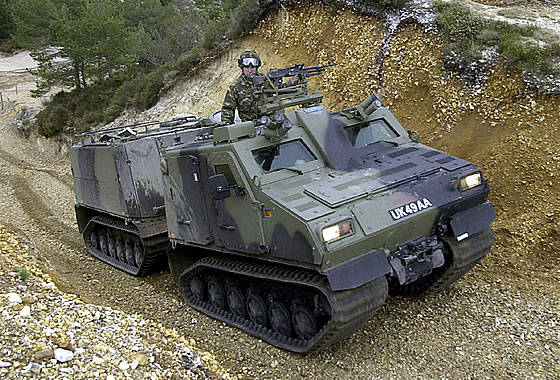 The Swedish government has begun negotiations to conclude a contract for the supply of the Armed Forces of Austria armored tracked BvS-10 all-terrain vehicles to the company BAE Systems Hagglunds (BAE Systems Hagglunds).
It is planned to sell the sale according to a scheme similar to the American program "Foreign military sales".
According to the Defense News, under the agreement it is expected to supply 20 new armored BvS-10 Mk.2B all-terrain vehicles, which will be added to the order for 102 armored vehicles of this type for the Swedish armed forces as part of the overall production program.
Cost, schedule and other terms of sale have not yet been agreed, however, according to the parties, the joint purchase of new equipment will reduce the cost of purchasing and its maintenance during operation.
At the same time, negotiations are under way on the possibility of purchasing for the Austrian armed forces a similar number of reconditioned vehicles from the armed forces of Sweden.
In case of successful completion of negotiations, Austria will become the fifth buyer of armored BvS-10 all-terrain vehicles after Sweden, the United Kingdom, the Netherlands and France.
The MoD of Sweden ordered 48 all-terrain vehicles BvS-10 Mk.2B in January 2012 of the year and exercised the option to supply additional 102 vehicles in December to 2013 of the year. The cost of the second batch is estimated at 120 million dollars.
According to the BAE Systems, the assembly of the AFV for the Swedish Armed Forces under the current order will be carried out at the plant in Ornskoldsvik before 2015.