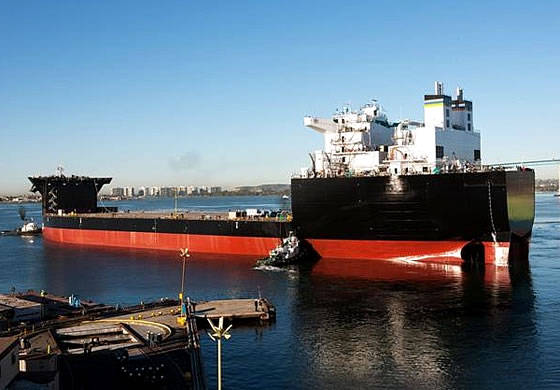 The US Navy announced the successful completion of the factory sea test of the second mobile landing platform "John Glenn" (MLP 2), designed for the US Navy.
During the week, General Steel National Shipbuilding (NASSCO) conducted an inspection of the main components of the ship, communications, navigation and combat systems.
According to the test results, NASSCO will eliminate the identified observations to prepare the platform for acceptance tests, which will be conducted by the US Navy's Technical Control and Inspection Team in mid-April.
As TSAMTO previously reported, in May 2011, a contract was signed with NASSCO worth 744,13 million for the creation of a working project and the construction of the first two MLP platforms. In June, 2011, NASSCO announced it had signed a contract with the US Navy weapons systems for the purchase of materials with long lead times for the construction of a third platform.
Ceremony laying the keel of the head platform MLP 1 "Montfort Point" was held 19 January 2012 year. In May 2013, she was transferred to the US Navy and will be ready to perform tasks for the purpose of the 2015 year.
The keel of the second MLP platform "John Glenn" was laid out in December 2012 of the year, the third - "Lewis B. Puller" - 5 of November 2013 of the year.
As expected, the MLP 2 will be transferred to the US Navy in the first quarter of 2014. The delivery of the Lewis B.Puller platform to the US Navy is scheduled for the second quarter of 2015.
New landing platforms will significantly reduce the dependence of the US Armed Forces on foreign ports and provide support for military and humanitarian operations in their absence.