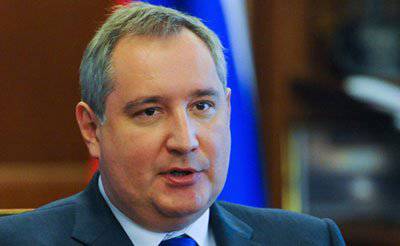 Russian President Vladimir Putin supported the proposal to create a powerful state-owned concern Automated Control Systems (ACS), communications and intelligence, Deputy Prime Minister Dmitry Rogozin said on Friday.
"Vladimir Putin supported our proposal to create a powerful state-owned concern for the automated control system, communications and intelligence. In addition, the Concern Automatics, Radio Concern Vega, Concern Sozvezdie, Control Systems and the Federal State Unitary Enterprise Central Research Institute of Economics, Informatics and Control Systems will be included in the structure of ROSTECH State Corporation, Rogozin wrote (spelling and punctuation saved - note. VIEW) on your Facebook page.
"Thus, we are completing the restructuring of the radio-electronic industry of the domestic defense industry and we are concentrating intellectual and production resources in the areas of development, production, warranty and after-sales service, modernization, repair and disposal of communications equipment and facilities, cryptographic equipment, automated control systems, radio-electronic and radar reconnaissance", - continued vice-premier.
He added that the final appearance of the concern to be created will be discussed by the Military Industrial Commission under the Russian government.