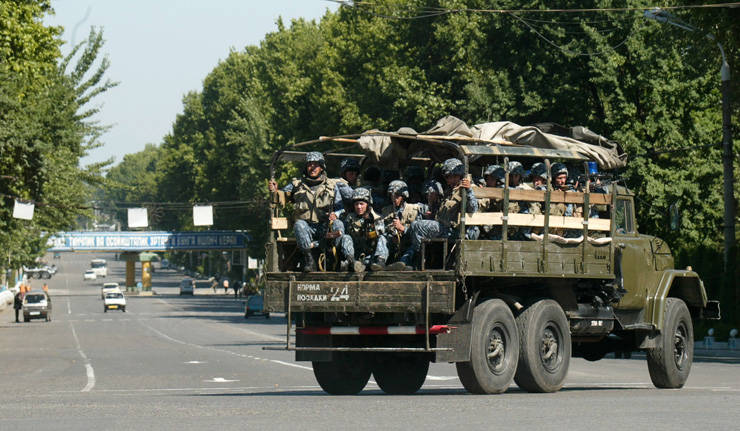 In Uzbekistan, service in the armed forces, even urgent, is very prestigious, but not everyone can get into the army: they give bribes in the country not for "retreat", but for a medical examination and serve a year in the military.
At 30, the millions of Uzbekistan's population accounts for just over 60 thousands of employees in the ground forces, air force, air defense and internal troops. It is noted that this is one of the most combat-ready armies in Central Asia, and the large size of the draft contingent allows you to select the best young men for service.
According to the "Exchange Herald" and "Ozodlik" (Uzbekistan branch of "Radio Liberty"), the bribery flourishes in the draft commissions for the 22 anniversary of the armed forces of Uzbekistan. "In Soviet times, we were forced to go to serve, and now, even if you want, the army does not need you," said one of the Ozodi listeners. Many mothers complain that their healthy sons are not taken to the army, and then through intermediaries they offer to "solve the problem" for $ 300, which is very big money for Uzbekistan.
20-year-old Salokh from the Bulungur district of the Samarkand region told the "Exchange Leader" that he had traveled to Russia to earn $ 500-600 for a bribe at the medical board. At the same time, Zabihullah from the city of Kokand stated that he wanted to re-pass the medical examination after he was "rejected" because of his height: the medical board decided that 175 centimeters are too few for military service.
It is noted that the year of military service in the army provides a number of advantages after demobilization: in particular, those who have served are given 27 percent of points when passing examination tests to universities. In the middle of 2000-s, the government of Uzbekistan obliged the Ministry of Labor to provide work for all retired military personnel, and in order to get into the National Security Service (NSS), the tax and customs services, the police and the prosecutor's office again need to serve in the army. It is noted that those who served in the army are given preferences when they start a career in other state bodies.
The "Market Bulletin" claims that the facts of bribery when enrolling in the army well illustrate the prevalence of corruption of the entire state apparatus of the country. However, in the republic itself they are trying to fight it. For example, in 2012, the head of the defense department of the Syrdarya region, Roman An, was arrested for receiving a bribe of $ 400 from a draftee who wanted to join the army.