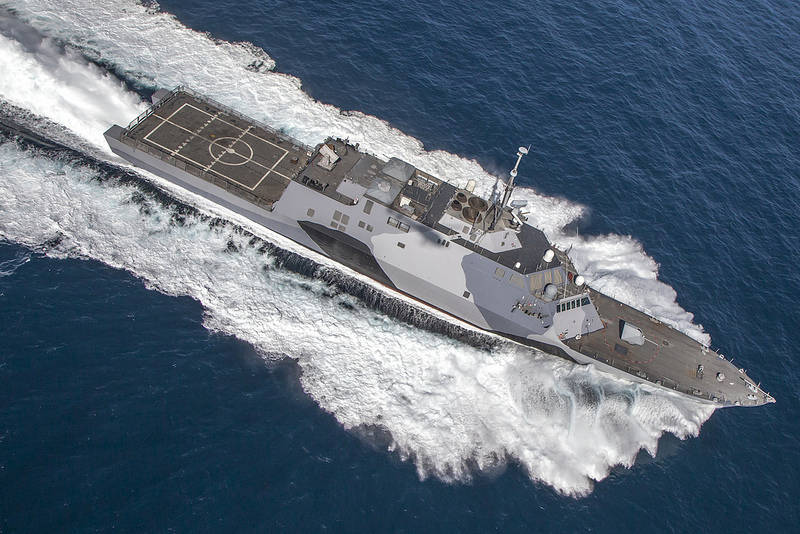 The head of the United States Navy Procurement Office, Sean Stackley, said that the fleet's order for the acquisition of 52 coastal warships LCS remains "solid", reports danbuzz.com on January 16. Earlier, the media reported a preliminary decision by the Pentagon to reduce the number of ships to 32 units.
"We will not consider the budget framework for 2015 for the year until it comes. We have plans to purchase 52 ships, construction and operational testing is on schedule, "Stackley said.
However, the LCS program has become a center of controversy in the Navy itself, as well as among analysts and lawmakers. Last year, in the internal report of the Navy, doubts were expressed about the possibility of the full implementation of the program.
The 37 billion-dollar program, launched since 2002, aims to create and build new-generation ships capable of operating effectively off the coast of the enemy and designed to conduct anti-ship, anti-submarine, anti-mine and other operations. The Navy plans to purchase 52 ships of this class, the cost of their construction will take a large percentage of the costs of the Navy, some of which could go to the construction of surface ships of other classes.
Ships of this class are divided into two types - Freedom (photo above) and Independence (photo below), designed and built by two shipbuilding teams, led by Lockheed Martin and Austal respectively. The contracts were awarded 29 on December 2010 of the year, each group received an order for the construction of 10 ships each.