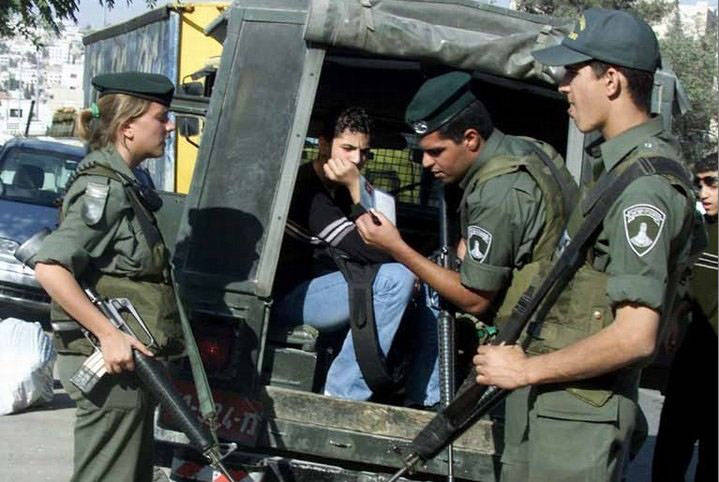 "In Israel, the majority of terrorists are condemned by military tribunals, which have more powers than civilian courts," political analyst Benny Briskin told THE VIEW of the opinion. He told in what ways Israel learned how to prevent terrorist attacks and how it differs from Russian methods.
A group of deputies immediately from all four factions introduced on Wednesday to the State Duma a large block of amendments to the anti-terrorism legislation in connection with the recent bombings in Volgograd. As the newspaper VIEW, the Duma members suggested not only extending the powers of the FSB and punishing even terrorist accomplices with life terms, but also limiting the size of electronic payments in the country, as well as obliging social networks to store data about their users for a long time.
"In preparing the bill, the experience of foreign countries in the fight against terrorism was taken into account, in particular, we focused on the experience of Israel as one of the countries most affected by the terrorist threat," Oleg Denisenko, a deputy from the Communist Party of the Russian Federation, explained to the VIEW newspaper.
As follows from the Israeli press, anti-terrorism legislation in this country is indeed even stricter than in Russia. So, back in 2007, the authorities recognized the existence of two secret paragraphs in licenses obtained by cellular companies and Internet service providers, allowing the secret services to access their computers at any time. This allowed the Shabak to require information from mobile operators about calls and messages from their customers.
Also, long before similar norms appeared in Russian legislation, even verbal appeals to acts of terror and public approval of terrorist activities were very strictly punished in Israel.
About what analogies can be drawn between the new measures proposed in the State Duma and the already existing norms of the Jewish state, Benny Briskin, a former adviser to the Israeli Prime Minister, executive director of the Russian Jewish Congress, told the VZGLYAD interview.
VIEW: Mr. Briskin, the deputies propose to expand the powers of the FSB officers, giving them, like the employees of the Ministry of Internal Affairs, the right to body searches of suspicious citizens, their belongings and vehicles. Is there something similar in Israel?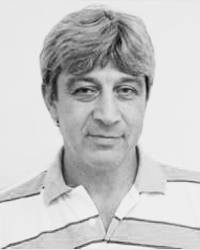 Benny Briskin: The situation in Israel is a bit different. In the Israeli police there is a special unit, the so-called Border Service. But actually this is such a military gendarmerie. These are policemen in green military uniform, specially trained. They serve there urgent, and then extra special service.
They are primarily engaged in similar things. Ordinary police, who wear a blue uniform, are engaged in transport, traffic, and public order. They also have the authority to engage in something, but they do not specifically deal with issues of fighting terrorism, only if circumstances are forced (if there is no one nearby).
VIEW: For the organization of terrorist attacks and the seizure of hostages, as well as the financing of terrorist activities in Russia, it has been proposed to introduce punishment up to life imprisonment. The same kind of punishment may threaten the organization of a terrorist community, an illegal armed group and participation in them ...
BB: In Israel, of course, there are special articles for terrorist activities. Most terrorists are sitting on these articles. Moreover, they are often condemned by military tribunals, which have more powers than civil courts. There are still special measures that make it possible to detain people for quite a long time while the investigation is underway. Such powers are at the internal security service - SHABAK.
Of course, special paragraphs of legislation aimed at preventing and punishing terrorist activities exist and include punishments up to lifelong ones.
VIEW: Russian deputies also propose to limit the size of the possible transfer of money through electronic payment systems 1 thousand rubles per day instead of the current 40 thousand.
BB: There is no such measure in Israel. An attempt to combat the transfer of money to terrorist activities is carried out using the internal security service, intelligence methods, and not an attempt to control the transfer of money from a private account to a private account. In Israel, restrictions may be by the tax authorities on the transfer of currency from country to country. These restrictions are governed by financial law, not anti-terrorism.
Stories
so that we can transfer 100 shekels or 5 dollars a day, we do not have.
VIEW: At the same time deputies propose to tighten control over the transfer of information on the web. In particular, individuals and legal entities will be obliged, in the manner prescribed by the government, to notify Roskomnadzor of the commencement of information dissemination and data exchange activities between Internet users.
B. B.: There is no such thing either and it is unlikely to be introduced. Such a measure is ineffective, in my opinion. She is toothless, it can not be controlled in any way. And this law is likely to be violated, and not by terrorists. It is very difficult to implement. I do not know what is the meaning of this law. In Israel, they are trying to fight all these things with the help of intelligence, including electronic, and not with the help of a ban.
Everyone would like to limit the possibilities of the Internet, but it is in vain. In the short introductory course, you can learn a simple way to transfer information even without transferring it electronically. Conventionally, a person writes a bomb making formula in an email, but does not send it anywhere. A person in another city is in the same mailbox and just reads the drafts. And you do not need to pass anything anywhere. This simple example was used by terrorists.
VIEW: In general, in Israel, the laws are stricter in the antiterrorist sphere than in Russia?
BB: It's difficult to make exact analogies. In Russia, there is such a tendency, as in the fight against corruption, to solve all issues by exacerbating penalties and criminal liability. But in fact, everything must be done so that the punishment is inevitable, both in the criminal code and in the anti-terrorism code.
What is being done in Israel in recent years and quite successfully is the prevention of terrorist activities. This is reconnaissance and once again reconnaissance of all kinds, including with sent spies, informers in local Palestinian organizations. These are all possible ways and direct prevention, as they say in Israel, of a ticking bomb. If, with the help of intelligence, they receive information that a person is going to attack, he is immediately destroyed.
The order is given virtually without trial, simply on the basis of one hundred percent clear intelligence information that a person goes with a bomb to explode in a shopping center. These so-called pinpoint liquidations, for which Israel is scolded and said that this is a disproportionate use of force, is the main measure in the fight against a terrorist who has already turned to the matter. He is already "zazomblen", he will not stop. It is stopped in this way.
On the security wall in Russia can not talk. In Moscow, in contrast to Jerusalem, you will not put a fence in the middle of the city. This tool can not be used here. Remains of intelligence and giving the army the authority to prevent terrorist attacks by pinpoint liquidations. I do not know how relevant this is in Russia, but I know for sure that this gives a result in Israel.