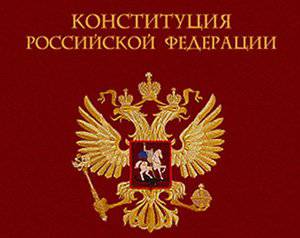 There is a way to save millions of fellow citizens from direct physical destruction, and many women and men of childbearing age from infertility. In one sentence, three bold statements: save millions of people from destruction; these people are citizens of our state; You can save from infertility many people of childbearing age.




The author assumes responsibility for these statements. It really is possible. And then you will not have to solve the issues of banning or legalizing abortions. Abortion as a "right to kill" must come out of the legal field. The subject of the right should be the human right to life.
Direct extermination of children from conception to birth is daily committed in medical institutions using a variety of modern technologies in gynecology and obstetrics for various reasons. Most of the reasons are not recognized by the participants and performers of this tragedy.
One of the reasons is that, despite the established and obvious scientific fact about the beginning of human life, it is officially accepted that a person's life begins from birth. A person becomes a citizen only after birth - and then not immediately. P. 2 Art. 17 of the Constitution of the Russian Federation reads: "The fundamental rights and freedoms of a person are inalienable and belong to everyone from birth."
At the informal level today, almost no one denies the fact that for nine months from conception to birth in the womb of the mother lives and grows a small man. None of us escaped this stage of our life. None of us was a fish or a tadpole at this stage. Only a man can be conceived and grow from a human seed, just as oats or turnips never grow from wheat seed.
It is precisely because a person lives in the womb of his mother, whose civil rights are not secured and not protected by state laws, that scientific experiments on man in this stage of development have been increasingly distributed. Modern medical technologies allow direct use of the human body, its tissues and organs, in whole or in part, both for scientific and commercial purposes.
International and domestic structures that are involved in controlling the number of populations together with representatives of the pharmacological industry and producers of goods and services related to reducing the number of natural conceptions and births, will be very happy with the ban on abortions. After all, it is also an occasion to shout about the violation of human rights!
Surgery to abort pregnancy is a thing of the past. There will be no such abortions soon. Today, new technologies of death are widely used, among which chemical agents of attack on future generations are medical abortions, hormonal contraception, IVF.
Strategic warehouses of modern means of mass destruction are pharmacies and medical facilities.
Apart from the new technologies of death, modern forms of medical experiments on a person stand apart - this is artificial insemination, beautifully called "IVF". You might think that this is something ecological. But alas, this is just another, very cruel experiment on man, on human nature.
In 1946, the Nuremberg Tribunal adopted a code of medical ethics banning medical experiments on a person and condemned participants in such experiments during World War II.
In 2010, the Nobel Prize in Physiology and Medicine is awarded to the author of new medical experiments on humans, Mr. Robert Edwards, author of artificial insemination technology.
So, according to officially not proven, but accurate scientific and practical information obtained from different clinics of the world, from 100 children conceived with IVF, only 5 survives before birth. Of 100 children born through IVF, 70 are disabled. There is no reliable information about the childbearing ability of those who lived to childbearing age. Most families who survive this abuse of human nature are falling apart. There are no official statistics on these technologies, nor will there be. Reason: money and birth control.
But there will always be speeches and comments about happy occasions, about those who are lucky. I do not exclude the possibility of positive results. But the long-term practice of working with such families gives a very sad picture.
You can watch the film, shown almost a year ago, TV "Center": "Contraceptives. Slaughter business.
I will say right away that I have just mentioned the "sacred cow", which can not only be touched, but also be looked at in its direction. This is medicine and especially assisted reproductive technologies. What, then, affects the sacred right to "have", which transcends the right to "be." And last but not least, the right to "milk" this "cow". Do not affect medical topics in non-professional communities! An illiterate person in the field of his device is easy to manipulate.
Interestingly, non-specialists can afford to talk about the Hadron Collider, sunspots, solar vortices and in general about the structure of the Universe or the secrets of the sea, but it is not necessary to learn and understand the basics of the work of their own genital system. There are doctors for this. That is why doctors have become the first victim on the altar of the slaughter of new generations. Using the credibility of people in white coats, doctors, especially obstetrician-gynecologists, were mercilessly exploited when introducing new technologies of death and artificial infertility. Mass illiteracy in matters of childbearing health makes it possible to introduce an unnoticed and unidentified "fifth column" into state education and health care systems, which is active between supporters and opponents of the abortion ban. As with one, and with the other side - a heavy legacy of the past. The third and even the fourth generation of those who have been forcibly weaned to think with their heads and be responsible for their decisions, speeches and actions. Speaking against anything is always easy and honorable. No need to do anything, even offer something for nothing.
Today, medicine, ranging from medical education, exists on money received from the pharmaceutical industry and birth control structures. Government subsidies are not able to cover all the costs of medicine (as, incidentally, on education).
The only thing that gives hope for the salvation of the people's reproductive ability is the recognition of the scientific fact of the beginning of human life and the amendment of the Basic Law of the Russian Federation in accordance with this scientific fact.
At the same time, the "fifth column" should be completely abolished, that is, thoroughly check all the structures that are participating in Russian or international population control programs in one way or another. First of all, it is the Russian Association for Population and Development (RANA) and the partners declared by this structure. The following are listed partners RANiR, according to
official site of this organization
.
State organizations:
• Committees of the State Duma of the Russian Federation.
• Administration of the President of the Russian Federation, Office of the President on domestic policy issues.
• Ministry of Health of the Russian Federation.
• State Committee on Youth Policy.
• Commission on Women, Family and Demography under the President of the Russian Federation.
• Ministry of Labor and Social Development.
• Ministry of Education of the Russian Federation.
Non-governmental organizations:
• International Foundation for Maternal and Child Health.
• Russian Federation of Pediatric and Adolescent Gynecologists.
• Russian Association of Obstetricians-Gynecologists.
• Russian association "Sanam" (for the prevention of sexually transmitted infections).
• "AIDS Infosvyaz".
• Union of Women of Russia.
• The movement of women in Russia.
• Consortium of women's non-governmental associations.
• Russian Society of Contraception.
• Association of studying youth "Commonwealth".
• Association of Social Workers.
• Demographic section of the Central House of Scientists of the Russian Academy of Sciences.
• International Women's Center "Future Women".
International organizations:
• Know-how Fund under the Government of Great Britain.
• Swedish International Development Cooperation Agency.
• US Agency for International Development.
• University. Johns Hopkins.
• Open Society Institute.
• International Family Planning Federation.
• United Nations Children's Fund.
• The John D. and Catherine T. MacArthur Foundation.
• National family planning associations of European countries.
• United Nations Population Fund.
• European Community.
• World Health Organization.
Questions about the need to check these structures and change the Basic Law of the Russian Federation should be considered in law enforcement agencies: the Ministry of Defense, the Ministry of Emergency Situations, the state security bodies.
And may international organizations, the world community raise a cry about the strangling of democracy in Russia.
Russia also celebrates its independence day. And if there is no real independence, then we must honestly admit it. The people will understand. Only develop with those who seek our doom, who want to tear Russia apart and divide these parts.
We, the Russian people, really do not need a democratic world community. We need our resources. Especially energy, providing power, money, comfort.
If you instruct the competent structures to give a clear definition of the beginning of a person's life, independent of anybody's interests, scientifically based, in the light of recent advances in embryology, then you should consider making an amendment to paragraph 2 article XXUMX of the Constitution of the Russian Federation by replacing the words
"From birth"
in words
"From birth"
(or "from conception").
If the scientific fact that human life begins from conception is officially recognized and enshrined in legislation relating to human life and health, then there will be no need to make decisions on each deadly technology separately.
Then outside the law will be:
a) all types of induced abortions (including medical abortions, hormonal contraceptives, and all types of endometrial spirals);

b) all types of assisted reproductive technologies that harm human life and health at all its stages;

c) some types of prenatal diagnosis.
Only two letters in the article of the Constitution - and millions of lives will be saved.