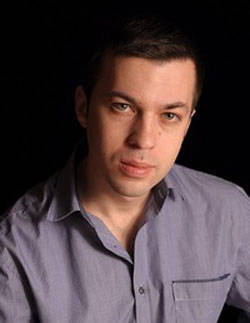 This year, Russia has become extremely uncomfortable for many. Our country unceremoniously, like a bear, climbed into the delicate affairs of the Middle East and thus broke through the fragile, ornate, gently cultivated over the years schemes for its repartition. Our country has raked the fugitive Snowden into his furry arms and unequivocally roars at everyone who tries to get closer to him even for a half step. Our country shook hands with Europe, intent on stealing Ukraine. Our country drove one of the key American Central Asian military bases from Kyrgyzstan, extended the duration of its own base in Tajikistan, further rallied with Belarus and Kazakhstan, and involved Armenia in its orbit. Our country, instead of obediently looking at how it is lined up with antimissiles and military bases, pumped its defense with billions and aimed Iskander on Berlin.
Our country behaves as if reluctant to give up. Hundreds of billions have been pulled from Western securities and are aimed at developing key Russian infrastructure projects. The Trans-Siberian and Baikal-Amur highways will be modernized with this money and they will tie the country with a steel rope, as the weightlifter's belt squeezes his waist before the decisive exit to the platform. The construction of an ambitious transport project - the Amur-Yakutsk highway. Our country has raked the last unopened pantry of the planet, the Arctic, into its arms, painfully clicking on the nose while all those who disagree. A unique drilling platform, Prirazlomnaya, was built, the military airfield Temp was restored, Arctic brigades are being created, an international airport and a seaport are being completed in Yamal, infrastructure is being prepared for the export of liquefied natural gas. Our country is completing the construction of a breakthrough project - a floating nuclear power plant that will power remote areas of the Arctic and the Far East. Our country is building new icebreakers that have no analogues in the world in order to master another trump card - the Northern Sea Route.
Our country is building the Vostochny cosmodrome and developing new types of rocket engines and launch vehicles, while retaining unconditional world leadership in the number of space launches.
Our country continues to open new productions, including the introduction of industrial giants: "NLMK-Kaluga" - 2000 jobs, "UGMK-Steel" in Tyumen - 1000 jobs, GOK "White Mountain" - 1000 jobs, Amur Hydrometallurgical Plant "- 1200 jobs," Mikheevsky GOK "- 1200 jobs and many others.
This year our country drew a new "Russian cross" - only now the birth curve has crossed the mortality curve and rushed up, not down, as before.
Our country is not buckled under the dictatorship imposed on her matrix minorities and did not abandon their principles.
Our country has started formation of an alternative worldview that is gaining momentum and starts to win fans in the West itself, threatening to break the current ideological monopoly.
All this - the results of many years of work, which are clearly manifested now. And, of course, will continue.
And it would be naive to assume that this inconvenience will be forgiven us for not wanting to bring down the ardor and put it in place. In a vile, disgusting way, through "shahid diplomacy", blowing up peaceful people.
The explosion at the station in Volgograd thundered 29 December - on the day of signing the treaty on the formation of the USSR (1922), and the next explosion in the trolleybus - 30 December, on the day of its approval by the First Congress of the USSR. If this is such a signal, then we have accepted it, understood it and are ready to respond. Not through similar explosions in foreign territory, but through new power plants, new rocket engines, new steel mills and the growth of demography. And it will be an unbalanced response.