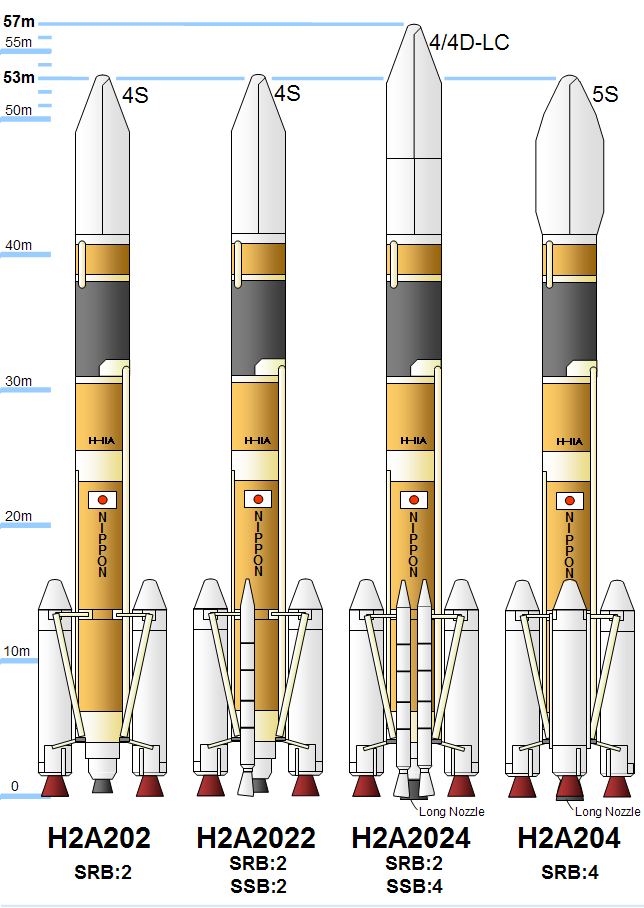 The Japanese government has decided in 2014 to begin developing a new launch vehicle (PH) H-3 to replace the H-2A, which Tokyo is currently using to launch spacecraft into near-earth orbit. About it reports ARMS-TASS with reference to the representatives of the Japanese authorities.
Japan's state budget for 2014 FG 7 billion yen (67,3 million dollars) was allocated for the development of the rocket. Mitsubishi Heavy Industries Limited will lead the development of the new LV. The Japanese authorities expect that its new version in terms of reliability will not yield to its predecessor. Also, the rocket designers hope that it will reduce the costs of rocket launches by half, thereby increasing Tokyo's competitiveness in the international market for commercial satellite launches. Currently, one launch of H-2A costs Japan in 10 billion yen (96 million dollars). It is assumed that the launch of a new generation of missiles will cost 5 - 6,5 billion yen (48-62 million dollars).
The total cost of developing H-3 is estimated at 190 billion yen (1,83 billion dollars). As expected, the first test of the new rocket will take place in 2020.
Since 2001, the city of Tokyo has already launched 22 H-2A, intended for launching into the Earth orbit spacecraft with a mass up to 8 t. Only one of the launches failed. Last year, for the first time, the Japanese RN launched a foreign spacecraft into orbit - the South Korean satellite Ariran-3. This meant the actual accession of Japan to the group of countries implementing commercial space launches. Currently, about 80% of such launches are carried out by Russia and the EU.