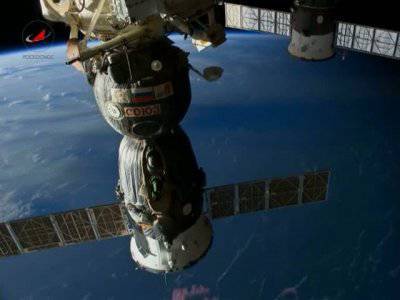 PE in the US segment of the International Space Station (ISS). After the cooling system failed here, the astronauts had to turn off half of their service and scientific equipment. According to Interfax, the specialists of the Houston Mission Control Center cannot close the valve in circuit "A" on command from Earth.
Since the circuit through which ammonia circulates began to freeze, it was turned off, and only the circuit "B" remained to cool all systems and modules. But he can not cope with such a load. As a result, the Americans were forced to turn off half of the systems in the Japanese Kibo module, the European Columbus module and the American Harmony module.
As stated by NASA, to correct problems in the cooling system may require a spacewalk. The agency also stressed that the life of the crew - and these are three Russians, two Americans and a Japanese - are not in danger.
"For the crew members there was no danger. They tried to restore the cooling system. In the short term, they are not in danger," NASA spokesman Josh Beyrle told reporters.
Meanwhile, on December 18 on the ISS are preparing to meet the first "regular" flight of the new American cargo ship Cygnus ("Swan"). The launch of the Antares launch vehicle will be carried out from the spaceport on Wallops Island.
The ship should deliver to the crew of the ISS more than 1300 kilograms of cargo: water, food, spare parts, materials and equipment for scientific experiments that are devoted to different topics - "from the reproduction of amoebas to the deposition of calcium in bone tissues," told NASA. On the way back, the Swan will take the garbage from the station, which will burn with it in the dense layers of the atmosphere.