We have already written that in their time, starting work on their Kruseider self-propelled howitzer, the Americans threatened a whole revolution in artillery. But the widely publicized project was frozen. And now, it seems, radical updates in this area will come from our country. It is the Russian SAU "Coalition-SV" that will become a trendsetter for decades. The Messenger of Mordovia talks about this instrument and about artillery in general with a leading Russian expert in the field of ground weapons, the chief editor of the magazine Arsenal of the Fatherland, Viktor Murakhovsky.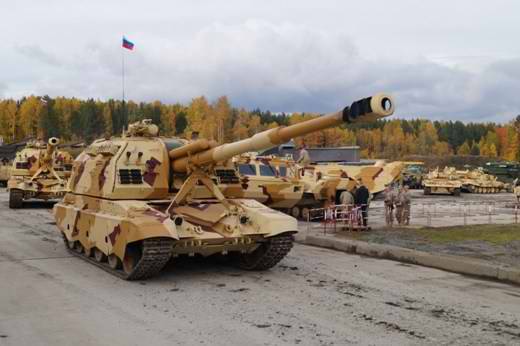 -Viktor Ivanovich, now 2CXNNXXX19 is entering the army. Your opinion about this ACS?
- SAU is good, due to the automated guidance and fire control system (ASUNO) its potential technical capabilities are fully realized. But it is necessary to make a new SAU, because in the previous layout there are fundamental flaws that reduce effectiveness in combat conditions.
- Are you talking about the "Coalition"? And how will it be different from Msta? What is fundamentally new in it?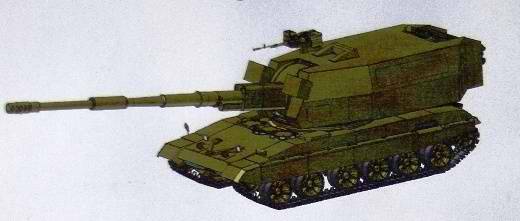 - Basically - uninhabited BO, automatic loading, automatic guidance.
- Some people compare the "Coalition" with the American "Krusader", in fact, they are very similar? Much in common in the concept?
- The concept is similar, the implementation is different. We have some things done differently and more efficiently.
- At one time they wrote about the development of GLONASS-guided projectiles in our country, do you think that such ammunition will find its place in our artillery?
- Required. We work out (pass tests) different types of ammunition, correction systems and guidance. This includes an autonomous satellite-guidance correction module installed on conventional ammunition instead of a head fuze, a satellite plus radio-ballistic combined module, self-guided munitions according to a target signature, etc.
- How important is the firing range in modern conditions?
- The firing range is not an end in itself. It is important to have a range of actual firing sufficient to solve problems in all types of combat. For brigade-level artillery, it's 25-30 km. That is, taking into account the removal of firing positions from the front edge, the SAU must fire at 40-45 km.
- What do you think about the wheeled version of the "Coalition", that this is a tribute to fashion or necessity?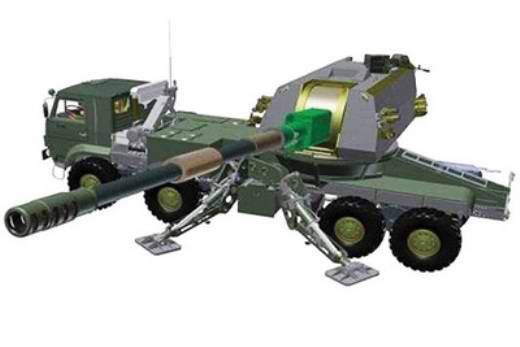 - The wheel option is preferable for some regions - with a developed road network or with accessible terrain. For example, in the Central Asian strategic direction.
- Viktor Ivanovich, we still have a lot of towed guns in service, so it turns out that they need to be replaced with self-propelled ones?
- Not everywhere. In heavy and medium brigades, self-propelled guns are necessary, while in specialized brigades (mountain, assault, reconnaissance, etc.), towed guns are more convenient.