China managed to create a two-seat modification of the J-15 carrier-based fighter. November 3 photo appeared on the Chinese Internet double-deck fighter J-15S, thus confirming that this aircraft really exists, and, according to rumors, performed the first flight.
It is noted that in the Soviet Union and Russia there is no double deck modification of the Su-33 aircraft, which became the prototype for the Chinese machine.
The photos obtained show clearly that the fighter is equipped with a brake hook. Back in 2012, there were reports that a prototype double deck fighter was created and completed the first flight, but there were doubts, as there was no clear photo with a brake hook and photo / video flight. However, the photo / video of the flying J-15S has not yet been made public.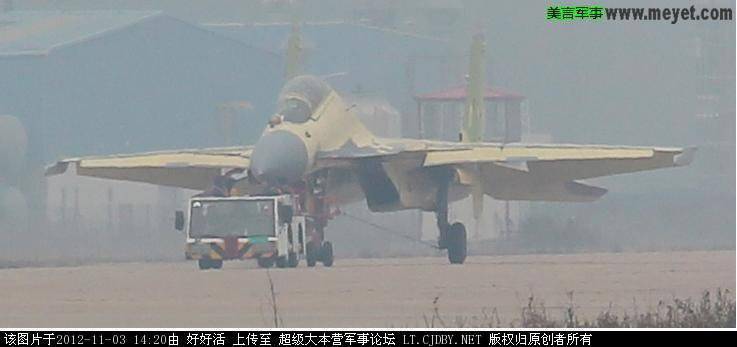 Single J-15 is the first generation of Chinese carrier-based fighters, created on the basis of the third-generation aircraft (the Chinese designation of the fourth generation).
The prototype made the first flight of 31 August 2009 of the year, 15 of September 2013 of the year made the first take-off and landing with a combat load on the aircraft carrier "Liaoning" (ex- "Varyag").