The West is trying to bring to its side a part of the countries of the former Soviet Union through the Eastern Partnership Institute, thereby alienating them from the Eurasian project. About this at a press conference in the hall RIA
News
Chairman of the Parliamentary Committee on CIS Affairs, Eurasian Integration and Relations with Compatriots Leonid Slutsky said.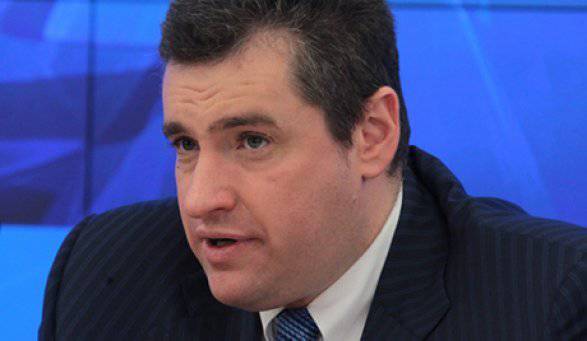 "The Eastern Partnership Summit was for many leaders and experts a kind of moment of truth. In the western coordinate system, Ukraine's accession to the Eastern Partnership was the point of no return and a kind of Ukraine's amputation from the Eurasian project, "he said.
Speaking about the decision of Azerbaijan, Slutsky noted that from the very beginning our state occupied an unequivocal position. "For Azerbaijan, a rational partnership in which both parties will benefit is rational. Such a policy is very close to me, "he concluded.
Responding to a question about the Customs Union, Slutsky stressed that Russia hopes for Azerbaijan to join the CU: "Today, Azerbaijan has managed to achieve high-quality economic growth under difficult conditions. Azerbaijan managed to pass the point of no return and become a non-volatile state several years ago. This point at that time seemed unattainable.
Today, the victories already won by the Azerbaijani leadership show that the population highly appreciates the results achieved. We expect that Azerbaijan will join the Customs Union, but this will be somewhat later when the Azerbaijani government calculates an unambiguous positive effect on the country's economy from this step, "the deputy added.