One of the most recognizable architectural sites in the Russian capital is the so-called Stalinist
skyscrapers of Moscow
. Over the years of its existence, this building has become legendary not only because of its unique architecture, but also thanks to its residents and employees.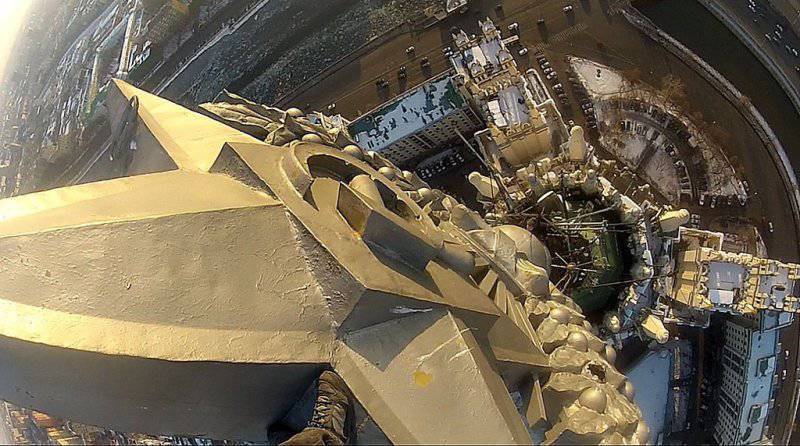 One of the most recognizable residential high-rises in the city of Moscow is a high-rise on the Kotelnicheskaya Embankment. It is believed that Lavrenty Beria personally selected the place for the construction of this multi-storey building in Moscow. It was he who was the chief curator of the construction of this building, which today is among the elite residential buildings of the Russian capital. Construction was completed in 1952 year.
The high-rise has 32 floors in its central part, of which 6 are technical. In the entire living space of a high-rise building today are 540 apartments. The largest high-rise apartments on Kotelnicheskaya Embankment are four-room apartments. There were a total of 18 in them, and representatives of the party elite, as well as people known throughout the Soviet Union, lived in these apartments.
If we talk about those of our contemporaries who were fortunate enough to become owners of apartments in this high-rise building, then this is Efim Shifrin, Dmitry Nagiyev, Alexander Peskov, Willy Tokarev, Alexander Shirvindt and other famous cultural and art figures.
Another residential high-rise building is considered to be on Kudrinskaya. At one time, apartments in this building were also issued to representatives of the party nomenklatura, but there were also numerous cases when famous doctors, military personnel and pilots were settled in the apartments.
Moscow high-rise buildings include not only residential buildings. One of the buildings built on a single project (with minor modifications) is the building of the Ministry of Foreign Affairs. In addition, it is the building of Moscow State University and the hotel "Ukraine". This also includes the building near the "Red Gate", the building of the hotel "Leningradskaya". The building at the "Red Gate" refers to the administrative and residential. M. Lermontov was born in one of the houses that was on the site of this building.
Two more Moscow skyscrapers, which were never destined to appear - the Palace of Soviets, as well as the building in Zaryadye. These skyscrapers were not erected for many reasons. The main reason is Stalin's death.