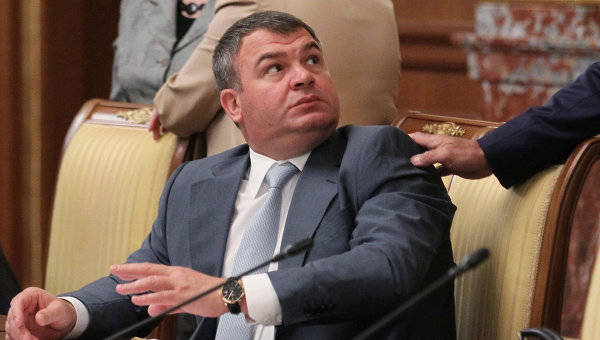 Former Defense Minister Anatoly Serdyukov, against whom a criminal case of negligence has been initiated, is ready to cooperate with the investigation and will testify, but does not intend to admit his guilt.
"Anatoly Eduardovich is ready for work and defense, he is a law-abiding citizen," his lawyer Konstantin Rivkin told Interfax today. At the same time, the defender recalled that Serdyukov had repeatedly stated that there were no violations in his activities as defense minister.
Vladimir Markin, the official representative of the Investigative Committee of the Russian Federation, announced today about the initiation of a criminal case against Serdyukov. The ex-minister is suspected of negligence, causing damage in the amount of 56 million rubles. A preventive measure against him was not elected.
According to the investigation, Serdyukov orally instructed subordinate employees to build a highway from the village of Krasa in the Ikryaninsky district of the Astrakhan region to the Shkolniy island, on the territory of which the Zhitnoye non-commercial partnership is located, at the expense of the budget of the ministry. Earlier, the investigation of the case of abuse of the Defense Ministry's facilities during the construction of the Zhitnoye recreation center, which at that time belonged to Valery Puzikov's then son-in-law Serdyukov, was extended to January 17 2014.
As informed sources told ITAR-TASS, Serdyukov may be called in for questioning as early as next week. At the same time, the agency's sources did not rule out that later the case could be retrained for a more serious article, since there are signs of abuse of office.
Former Minister of Defense is already passing as a witness in a high-profile case of real estate fraud in the structures of the Oboronservis and Slavyanka companies.
15 November it became known that the former Russian Defense Minister Anatoly Serdyukov headed one of the structures of Russian Technologies - the Federal Research Testing Center for Mechanical Engineering, located in the Chekhov district of the Moscow Region.