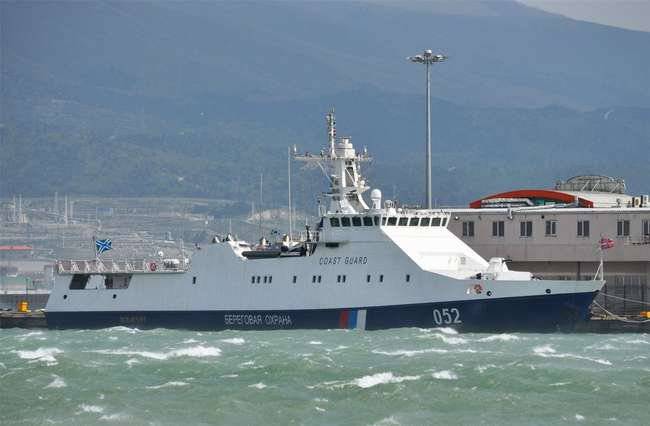 The shipbuilding company "Almaz" has signed a contract for the construction of three more border guard ships of the 22460 "Hunter" project (head number 506-508) for the Coast Guard of the Federal Security Service of Russia.
To date, 3 ships of this type, built in St. Petersburg, have already been transferred to the Coast Guard, and more 2 are under construction. Also the construction of the 3-PSKR project 22460 goes to Vladivostok at JSC "East shipyard".
Specifications:
Displacement: 670 t.
The main dimensions: length - 62.5 m, width - 11 m, draft - 3.3 m.
Maximum travel speed: 24.8 knot
Navigation range: 3500 miles (8 knots)
Autonomy: 30 days
Crew: 20 people
Armament:
one 30 mm AK-630 gun mount
two 12.7-mm machine guns "Kord"
The ship has a landing pad for receiving a helicopter.