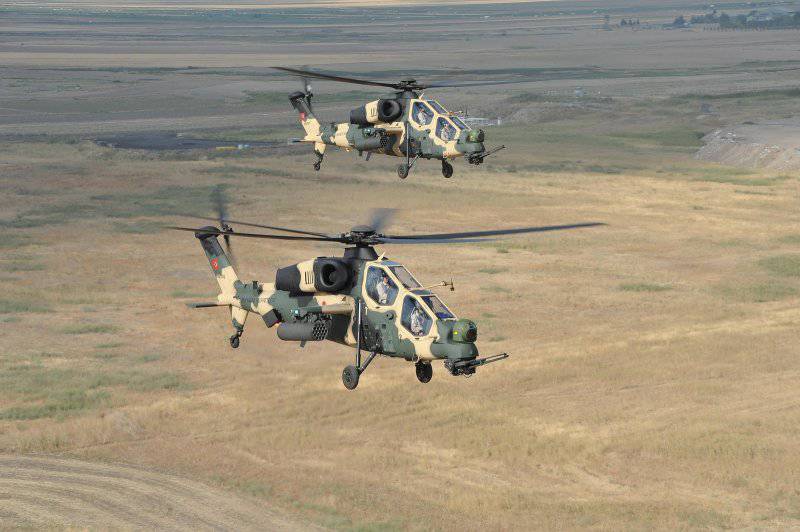 According to the Turkish newspaper Cumhuriyet, the Turkish armed forces once again refused to accept the new attack helicopter T-129 EDH.
As it became known from representatives of the land forces of Turkey, the joint development of Turkey and Italy T-129 EDH does not meet the needs of the army and can not be accepted for service.
The newspaper writes that the reason for the failure was the incompatibility of military helicopters with the required quality and indicates that the military more like the updated version of the attack helicopters AH-1 Cobra or Ah-64.
At the moment, the Turkish armed forces are experiencing an acute shortage of attack helicopters, the fleet of existing AH-1 cobra and super cobra are already morally and physically outdated.
The T-129 is an Italian attack helicopter A-129 Mangusta of Agusta-Westland, created under the requirements of the Turkish armed forces.