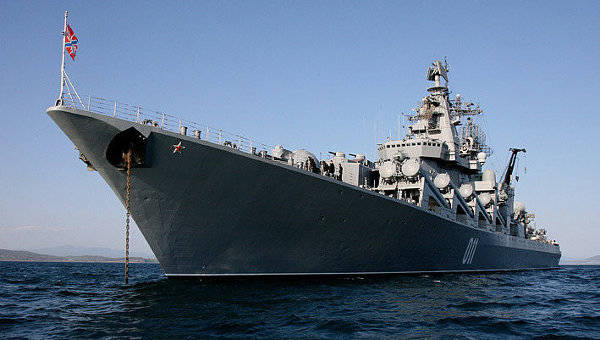 On Saturday, the flagship of the Pacific went to the Mediterranean Sea
fleet
missile cruiser Varyag. He will have to lead the combined group of ships, which are constantly on duty in this region.
On Friday, Gibraltar crossed the flagship of the Northern Fleet TARKR "Peter the Great". Also there is the flagship of the Black Sea Fleet cruiser "Moscow", which is already in the march 4 month.
In addition, in the Mediterranean are: patrol ships "Sharp-witted" and "Fearless", large landing ships "Azov", "Alexander Shabalin", "Minsk", "Novocherkassk" and "Yamal".
Thus, today in this area of ​​the World Ocean the most serious forces of our fleet are concentrated lately.
About the possible reasons for such a concentration of Russian naval power in the Mediterranean - in the coming days.