National Unity Day was established in memory of the events of 1612, when the people's militia, under the leadership of Kuzma Minin and Dmitry Pozharsky, liberated Moscow from Polish interventionists, putting an end to the Time of Troubles in Russia (1584-1613).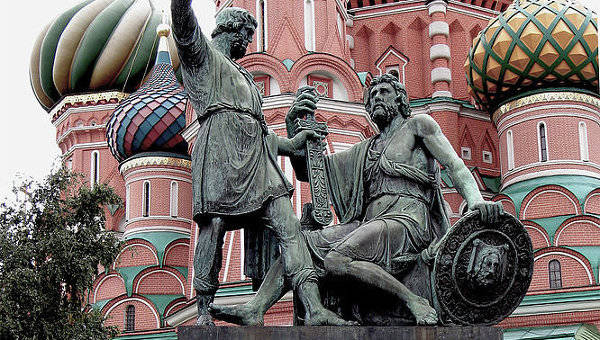 The culmination of the national liberation struggle of 1612 of the year was the creation of the 10-thousand militia consisting of servicemen, Cossacks, archers and peasants - representatives of all levels of the then Russian society. In the struggle to preserve the country was attended by representatives of almost all the peoples who lived on the territory of what was then Russia.
Overcoming the Troubles and the subsequent election to the kingdom of Mikhail Romanov is closely connected with the person of Patriarch Hermogenes - it was he who called on the Russian people to stand up for the faith and drive the invaders out of Moscow. The patriarch's call "To lay down your soul for the House of the Most Holy Theotokos" laid the foundation for a broad patriotic movement for the liberation of Russia from foreign self-styled outrage.
In memory of the capture of 4 China Town in November 1612 of the year and the expulsion of the Poles from Moscow, Prince Pozharsky, in a sign of gratitude to the Mother of God and her Kazan icon, who granted the militia a victory, laid the Kazan Cathedral on the edge of Red Square. Since then, the Kazan Icon began to be honored as the patroness of the Romanovs' house, and in connection with this, the annual celebration of November 4 was established in Russia as a day of gratitude to the Blessed Virgin Mary for her assistance in freeing Russia from the Polish invaders. The tradition of celebrating this memorable day was temporarily interrupted in 1917 and restored in 2005.
This year, Russia will celebrate National Unity Day at 8 once again in its newest
stories
. Although this holiday continues to be considered relatively new, it has managed to fill with the necessary spiritual content, to become recognizable and loved.