"The black forces are in turmoil, the wind blows in our faces
For the happiness of the people, detachments of workers are fighting. "




Pavel Armand "Clouds rose over the city."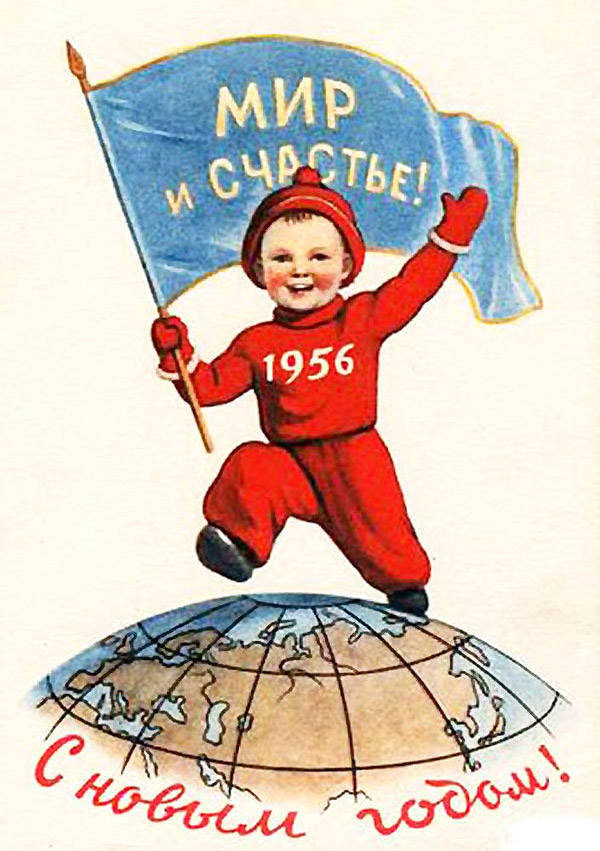 At one time, I had the occasion to read the satirical play "Without Names of Names" by the author Vasil Minko, popular in 1950's. The most typical thing for that era is the capricious daughter of a high-ranking official who does not want to work on the periphery, while her fiancé Maxim, the right Soviet young man, is actively going to fight to build a new city with the romantic name Clear Dawns on the edge of civilization. Recognized the rhetoric and style of time? So, in this play the theme of happiness constantly sounds. In his pathetic monologue, Maxim says that real people themselves create their own happiness. "And you want others to build it for you. You are not looking for a friend of life in me, but the creator of your little happiness, the same as your mother created by your father. " Thus, the antithesis of "right happiness" is a common thread of narration - "happiness is wrong," happiness. What is happiness in the Soviet way? Are all these slogans about "universal popular happiness" stupid and naive? Today, of course, they are trying to convince us that we were happy and joyful ... solely out of ignorance. Like, we shouted "Ur-r-ra-a!" At demonstrations only because we were not aware of our collective inferiority, and when we suddenly woke up and enlightened, we immediately turned towards bourgeois values. In general, they stopped repeating their learned mantra about "the happiest and most powerful people in the world." And that's all - shooting and selling 90's.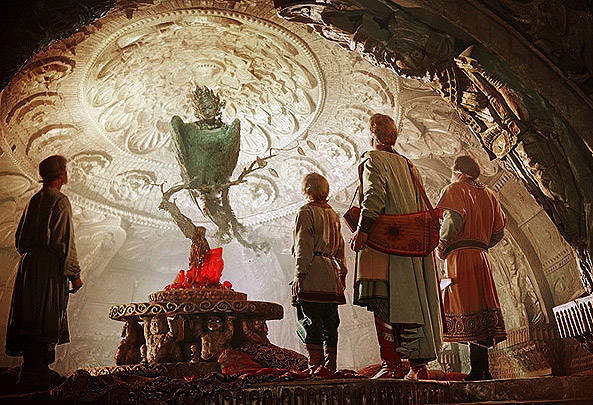 But what is most interesting, the maintenance of social optimism in society, so popular in the USSR, is now highly valued by the Western creators of the so-called "positive psychology" - reproduction of joyful affirmations is presented as almost the only way to success and to victorious success. Create a luminous "aura of happiness" around you, read out exceptionally good ones
news
and to say only good words - this is taught by psychologists of the most popular direction in America. Think positive! Let in the good! Filter byaku and - you will be forever young, joyful and cheerful. And, as usual - rich. Where do without it? And in the Soviet Union, we were all supplied with extremely optimistic information about our world - the news programs spoke of improvement and improvement, creation and conquest, whereas modern media much more like negative or scandalous messages. Do you think because now everything is so bad and terrible? Not. Just fried and even - the fake is sold, more precisely - it gives off faster and more tasty. Just with an active crunch havatsya.
Example. About the failures with the "Proton" they called, shouted all borzopisty, interrupting popular bloggers and savoring it almost as Putin's personal failure. But the notice that "... The Russian Proton-M launch vehicle successfully delivered an American satellite Sirius FM-6 to the target orbit," Interfax said dryly, and in blogs there is a deathly silence about this. Because joy and optimism do not attract a chewing tradesman, as it turned out. But this man - let him even three times stupid man in the street - does not become happier. On the contrary, he develops fears and pathological uncertainty. And then the insane psychologists come to his aid - they give out a recipe for personal happiness. Positive affirmation and personal (paid) protection from the flow of information slops. So, the Soviet media did not tell us about maniacs who, of course, were found, and did not torment the details of the collapse of the bridges (which also happened), but rather raised about noble beet growers and opera singers. We were initially protected from the negative and carefully filtered information. Was it one hundred percent correct? Let everyone answer this question himself. But the fact remained that a man lived in a positive-sunny information space. It irritated someone, certainly. But this is just a lyrical digression.
... So, what is "Soviet-style happiness"? First, it can only be universal, nationwide, and better - planetary. The struggle for world peace is from the same "opera". When liberals shout that communism and nazism are twins, they forget the main thing. The Bolsheviks wanted happiness, freedom and bread for everyone and for everyone, while the Nazis dreamed of a paradise for the elect, for the racial elite with the right skulls and the same flawless gyrus. Of course, it was a utopia - to make everyone happy, but, of course, a beautiful utopia. We were told that personal, personal happiness is not happiness at all. Happiness - s-part. I'm with some part. Am I a part of something big? A personal little happiness - this is so, petty bourgeois, the joy of fatty curls, who dragged various delicacies and knick-knacks into his hole. Just the same Malchish-Plohish some! In satirical cinema and in topical literature, an image of a renegade constantly emerged who wants to build his hut from the edge in order to live there with all the comforts he needs. "No, dear!", - his fellow citizens answered him and were taken immediately and violently to rehabilitate him. "There is a lot of good in the house, but where is your happiness?" - such a question can be heard in the finale of the film "Alien Relatives". Petty-bourgeois satiety and gloomy-kulak contentment here are contrasted to the young burning and joyful collectivism. We are shown that a person cannot be happy alone, and material values ​​do not add fun at all. Money is not happiness, in a word.
Further, happiness in a Soviet way cannot be "easy," just as money cannot be easy. Happiness must be gained, conquered, deserved. In principle, this does not contradict the Christian worldview, and, in fact, universal human values. "Through thorns - to the stars!" And nothing else. In this regard, I remember the children's fantasy film "Youths in the Universe." Pioneers-cosmonauts arrive on a distant planet where human-like robots rule the world, so they see the invasion of earthlings as a threat to their super-civilization. To neutralize adolescents, robots - "executives" decide them ... forcibly happy. This process is most likely similar to zombies or another similar procedure. Deprive the soul and mind, in order to force to always be happy and at the same time - indifferent. Of course, Soviet children actively resist this very process, for indifference in the Soviet system of values ​​was considered the greatest of sins.
By and large, Sadko's epic character in the 1952 film version of the year gets into a similar situation. In the story, the Novgorodians are looking for genuine happiness in the world, and now, finally, fate throws them into the eastern country, where the sinisterly beautiful Phoenix Bird sings them sweet songs. More precisely, immerses the heroes in a meditative state. Here are literally her words: "The country of blissful peace ... Woe to those who want to get happiness by their act. Happiness is peace. " And, of course, that such a defective happiness does not suit the epic Guslar and his comrades - an exotic bird-diva is roughly being shoved into a bag and the whole is short. Arkady Gaidar has a fairy tale called "Hot Stone". In the story, the young Ivashka finds a lump, breaking which you can regain the youth. Then the boy decides to talk about the stone to a feeble old man, whose restless youth passed in the struggle for Soviet power. But, as you remember, he refuses this seemingly tempting sentence: "... Then they timidly dreamed that, even if not with us, and after us, our country would be as great as it is now - mighty and great. Is not it happiness? And what is my other life? Another youth? When mine went hard, but clearly and honestly! "
Or the satirical comedy "Easy Life". The name itself suggests that this is the highest degree of incidence. Life can't be easy, it's an oxymoron. And for sure - a certain talented chemist Bochkin, instead of creating and creating, settled down in ... dry cleaning. Moreover, he does not work there either, but he is satisfied with a warm "business". Of course, money from the former chemist is in bulk, but unfortunately there is no happiness, while his joyful comrades stick in a certain Dalnogorsk (a kind of the already mentioned Yasny Zor). This is life! - say the creators of the picture. It is clear that businessman Bochkin is re-educated and, as usual, acquires the desired fullness of being. In the USSR, there was even a stable wording - "love of difficulties". Of course, the agitprop, as they say, went too far, and if a mediocre director or a template-based author took up the case, the result was not even deplorable, but rather foolish. Featheronists, caricaturists and KVNschiki mocked at this pathetic, but not supported by deeds, "love of difficulties". I recall the caricature of the middle 1960-x, which depicted a satiated-fat, dressed in some Oblomov robe, a writer. Perched in a cozy "bourgeois" chair, under a fashionable floor lamp, he wrote a multivolume novel with the name ... "Love of difficulties." In the accompanying feuilleton it was said that some of our authors, by chewing those same textbook pineapples with grouse, nevertheless, make names for themselves by creating standard, slogan-primitive books on the pathetic burning in production.
That is why the phrase "happiness - in work" acquired, ultimately, an ironic, stylistic shade. Although, all the same Western psychologists teach that it is unloved, unproductive or empty work - the shortest way to depression. From here - stresses, nervousness, desire to change a life and at the same time - floundering on the web. That is why downshifting is so popular today both in Russia and in the West, that is, leaving hateful, even well-paid work and opting for some nice artwork, even if it does not generate large incomes. It is clear that knitting rugs are nicer and more worthy than sitting stupidly in an open-space and waiting for the coveted "slutty Friday".
The question of happiness is sharply discussed in the landmark movie of the end of 1960-x - "We live to see Monday". If you remember, according to the plot, high school students write an essay on the topic "What is happiness?". What is the problem? Those who used the stamped love of hardship formula turned out to be ... right. Those who wrote from the heart, like Nadia Ogarysheva, who dreams of having many patriarchal families, became the object of teacher irritation. Not in shape. The main character, the local poet Genka Shestopal, uttered only one phrase: "Happiness is when they understand you." By and large, this film, like the date of its creation - 1968 year - was a kind of watershed, a point of no return. Whether the Soviet people are tired of searching for a collective, difficult and beautiful Happiness. Whether it is the intelligentsia, which, in fact, sets the tone for society, has become reluctant to build socialism, because, like Ostap Bender, it has become "boring to build it". But in the next decade and until Perestroika, we were shown more and more personal, personal happiness. More precisely - his painful absence. There were all kinds of "Autumn Marathons" with "Winter Cherries" and other "Flying in a dream and reality" - about longing, despondency and, as usual, adulterers on the job. Hopeless gray paint and the road to emptiness.
It was during these years that the song "Bird of Happiness" originated. It seems to be an ordinary variety composition, which then, out of habit, was cursed for lack of understanding, but at the same time it was regularly played on the radio. Nobody really listened to the text - vigorous music covered the essence. But the content is entertaining, not to say creepy. The beginning seems to be optimistic: "Bird of happiness of tomorrow / Flew in, ringing its wings ... / Choose me, choose me, / Bird of happiness of tomorrow." In the next verse we are clearly informed: "Tomorrow will be better than yesterday." And where is the "today" in which the singing lives? But "today" in this song is not at all. There is some yesterday, which is a priori worse than shining tomorrow. But with all this: "There will be tomorrow morning. / Someone will be the first, not me ... / Someone, not me, someone, not me / Put down a song of tomorrow. " That is, the lyrical hero tells us that the Beautiful Far will belong to someone else, but not to him. "And the bird of luck will fly away again ...". At the end of 1980-s, the search for happiness brought many people to the final dead end - the quizzes of this dead-end situation include the book "Intergirl" by Vladimir Kunin and a film based on this story. We were shown the gutted, or rather the empty soul of Tanka Zaitseva, who faithfully believed that abroad, where there are 120 TV programs and the same sorts of cheese, she would be better and sweeter. Sweeter her, perhaps, and it became, but better - alas. What do we have in the end?
... Of course, now you can cynically laugh at the failed attempts to build a universal and total happiness with apple trees on Mars and other beautiful dreams. And you can just grieve that this is our fault did not happen.