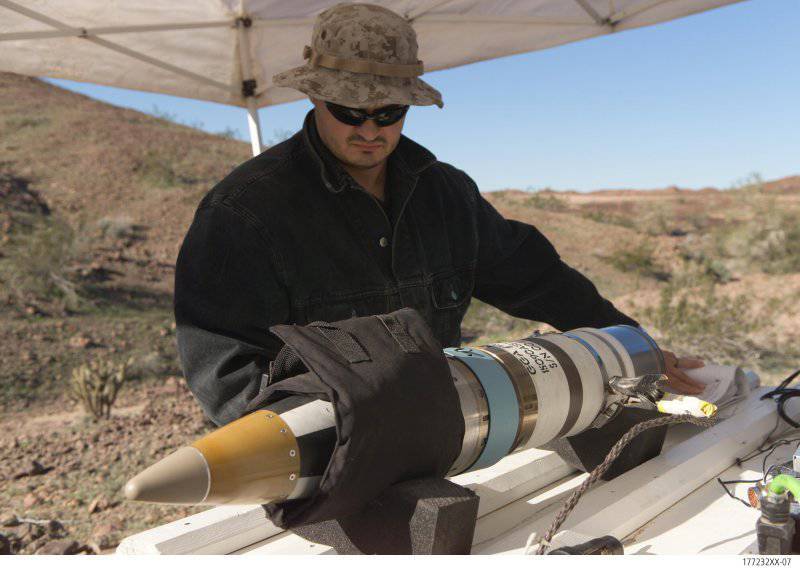 Guided artillery shells (UAS) "Excalibur-1b" (Excalibur Ib) manufactured by Raytheon (Raytheon) passed field tests. This was reported by the press service of the company.
According to "Raytheon", in total during the test firing 84 projectile was fired. Most of the shells had a maximum deviation from the target in 2 m, which is a high figure. During the tests, the positive fighting qualities of the ammunition and its compliance with the requirements of the US Department of Defense were also noted.
Shots with the use of UAS were made from the Swedish self-propelled artillery (SAU) "Archer" (Archer) and two American howitzers - M109A6 "Paladine" (Paladine) and LW-155. In 2014, Excalibur will be tested to demonstrate its suitability for mass production.
According to the results of the shooting, it was found that the projectile surpassed its tactical and technical characteristics (TTH) in a number of indicators. The maximum target range was 50,4 km when firing from an Archer self-propelled gun. When testing the compatibility of the projectile with the American artillery systems, the range of 40,54 km was reached, which also turned out to be more than the stated characteristics of the ammunition.
The UCS Escalibur-1b version is manufactured by Raytheon and is a further development of the Escalibur-1-1 and Excalibur-1-2 ammunition. UAS caliber is 155 mm, it is aimed at the target using a satellite navigation system GPS, which ensures high accuracy of destruction.
In addition to the variant EAS "Escalibur-1", the company "Raytheon" is developing an improved navigation system for all the shells of this class.
Up to the present, 640 EAS "Excalibur" has been shot. The projectile is used to pinpoint targets of special importance. According to recent studies, the use of one ESC "Excalibur" allows you to save from 10 to 50 conventional shells.