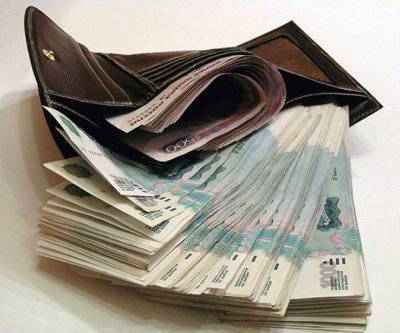 In the recently published specialized article of my colleague, respected A.Leonidov (Filippova) "Business activity", a symbolic model of two interconnected scales is proposed as a symbol of a dual market nature (sale and purchase, delivery-payment, etc.) I consider that a colleague It was possible to create a very capacious and laconic image of the economic movement, in which two or more persons, participants in the exchange, always participate.
Moreover, when Leonidov writes that only a replaceable weight on a light weight scale can give them a constant, undamped movement (http://economicsandwe.com/doc/2405/), I immediately recall that developed countries use their own social democracy: a two-party system in the twentieth century made it possible to form a cycle in which periods of increasing capital among rich people alternate with periods of improving the position of the masses at the expense of rich people. Replaceable weight, or rather you will not say!
Moving forward, development, business activity - the primary problems for any society. Only in the case of personal wealth is justified in the eyes of the masses. Only the constant growth of the economy can serve as a guarantor of the preservation of property rights.
What is the matter? Man is arranged in an obvious way: he is ready to forgive superiority, if he hopes to catch up with him and surpass him. A person hates those whose level he considers unattainable for himself, but tolerates those with whom he does not share the abyss.
In a growth society, RICH TODAY IS I AM TOMORROW. You see, social tension is removed by the fact that an unlucky person again and again development provides chances to win back!
I did not become the director of this factory? Small trouble, new factories are growing, and I have chances!
I'm in the city pushed to the back? Small trouble, new cities are being built, and I can become a "founding father" in them!
Did I lose in this market? Small trouble, new markets are emerging, and in the new industry I will definitely win ...
In a dynamically developing society, in a growing economy, an unlucky person does not want to kill the lucky one, because the chances are not yet exhausted, and in the lucky one can still see himself. In a stagnant-cyclical economy, let alone melting, degrading, the unlucky ones unite to hunt lucky ones and destroy them in very cruel ways at the first opportunity.
There is harsh biological justice: you did not want to give us a chance, and we will not give it to you!
In a society that has lost the dynamics of business activity, in caste society there is no excuse for wealth and cannot be. In such a society, the wealth of the individual becomes a source of hatred, envy and curses.
WE DO NOT FORGIVE TO OTHER POSSESSING THOSE WHICH THEY HAVE LOST HOPE FOR.
This is the law of life - whether we like it or not, whether we like it or not. The preachers of Yeltsinism can repeat a thousand times that envy is a bad feeling, but they will not abolish the law of nature. After all, the very word "success" means "have time", but where can you have time in a society static-motionless, devoid of dynamics and motor perspectives?
Development draws out social ambitions, directing them in breadth, to the infinity of space. Well, I did not become an editor in this newspaper, it does not matter, new newspapers are opened, I will become there ... And if they don't open? And if, on the contrary, they close, and the struggle for leadership becomes more acute, acquiring the features of an ominous game of zoologists "rat king"?
In a growing society, everyone will have a place; in a shrinking society, on the contrary, those who had them yesterday lost their places.
History
shows the absolute symmetry between the processes of business development and social optimism, human family and personal happiness. Want a formula for human happiness? She is in front of you, she is in business dynamics: "tomorrow will be better (more) than yesterday!". At the same time, as history shows, the current level of life is completely unimportant. You can eat one potato, walk in one quilted jacket, but, anticipating your leadership in the cities of the future, not yet built cities, feel the euphoria of squeamish optimism. And you can be in unusually comfortable conditions, but at the same time fear for the future will make a person a terrible pessimist and a misanthrope.
Throughout the post-war Soviet history, the standard of living of the Soviet people grew. But the level of happiness, optimism, joyful mood, along with the standard of living did not grow. As development slowed down in the 70 of the twentieth century, the level of optimism also dropped. People ate three throats, but were not happy. Already in the 60-ies of the twentieth century, Casta began to form, cutting off the future for those who did not make it into it. And since you have cut off the future - why should you rejoice?
At first, caste acted timidly, inconsistently, experimentally. Of course, 80-s of the twentieth century still know the history of the rapid rise of the individual from the bottom up! But nevertheless, Yeltsinism, as an established and systemic caste system, emerges from the timid inclinations of the party nomenclature of the second half of the twentieth century. Yeltsin concluded what Khrushchev began: blocking social elevators.
Caste hates development in any form, it seeks to stop time, to fix the cash state (let it always be, as it is now) - for two reasons. First, the new threatens the power of the caste, threatens its total control over the lower castes. There are frequent examples when a single technical solution brought down the entire hierarchy that was taking shape over the centuries, because the old bosses, with the use of this new solution, suddenly turned out to be unnecessary.
Secondly, caste hates development also because development MULTIPLE SUCCESSFUL, thereby diluting and blurring the uniqueness of caste representatives. If you have one TV in the city, this is one thing, and if everyone has it, it is quite another. It would seem - you something cares? Your TV is not spoiled and not taken away! You have not lost anything; and in fact you lost everything ...
And that moment comes, well known to the historians of the ancient world, when casteism merges with Satanism and demonism. To be unique is not a sin, but rather a gift of fate. But when the highest caste tries to preserve its uniqueness artificially, destroying and trampling the shoots of everything that could endure life for people as a whole, for humanity, as such, the caste turns into a collection of villains, into a conspiracy against humanity.
Only rapid development can form the NATIONAL UNITY OF THE RICH AND THE POOR. In a society of stagnation or decline, there can be no national unity: if you do not multiply and add, then it turns out that you share any crust of bread with your neighbor and take it from your neighbor. There is no development, no business activity - there is no public justification for wealth. It is no longer a beacon pointing the way to others, but a swamp light wandering through the quagmire and generated by putrefactive processes.
If the rich man does not bring all of us the prospects for tomorrow to become the same as he is today, then why do we need him? - people will inevitably ask. What service purpose and function does it carry in the whole social organism? It turns out - no, he lives not for us, but for himself, but in that case he is no longer an organ, but a parasite or a tumor on the body of society ...
If the engine, instead of pushing the entire car, spends fuel only on its internal processes, then such an engine is thrown into the dustbin. If we consider the rich to be the engines of progress, the vanguard of development, then without progress and development they are broken, spoiled, nowhere, except for waste junk.
So in a society of stagnation (where the entire planet Earth lives today), two hatreds face an ominous twist on the 1917 type of the year: the hatred of the poor for the rich as a useless parasite that does not move society anywhere, and the hatred of the rich for all of humanity, in which the stagnant rich see constant threat to their leadership. What sphere of human activity do not take - every one threatens the stagnant parasite-parasite.
Take the technique: the engineer can invent something that redirects financial flows, shake the power of the top, and therefore down with engineering! Take culture: a writer, an artist, even a composer and a sculptor can awaken common sense, a human nature, intolerant of the leadership of the parasites. So, down with culture, down with art! Take the expanded reproduction of cheap goods: if you make a lot of them, then people will find comfort, and not so zealously they will kiss the feet of the "benefactors of the good" for every copper penny of handouts. And so - down with production, down with cheapness - we do less, more expensive, more inaccessible, so that the slaves know their place ...
The caste, formed by stagnation and ultimately protecting stagnation, artificially deepening and strengthening it — ultimately becomes the enemy of life, all living things that hates humanity, finds itself in necrophilism and necromancy. Isn't that what we are seeing today in the modern "elite"?
If new factories and new cities are not built, new industries and activities are not born, the human need for positive emotions is transformed into social sadism. The connection of social sadism with the "stagnation of the ordinary" is much closer and denser than it is usually thought. The stomach, which does not receive food, begins to digest its own mucous membrane (this is how a stomach ulcer is formed). A man who does not go forward begins to grow into hell. When energy does not expand, it concentrates. And what happens to the concentrated, over-compressed energy? An explosion is a concentration of energy. Spontaneous combustion is the concentration of heat energy. The deformation of any form is a consequence of the compression of energy concentrated to the center ...
The case forms a man with a capital letter. The complexity and novelty of the case form a complex and active mind, in the absence of the same tasks, the mind dies, degrades. Complex hand manipulations are a source of complex spiritual culture and a rich inner content in a person. Remove complex hand manipulations - and get primitive zombie souls ...
It is quite obvious that a person exists as a person (and not a sick sociopath) only in the development and expansion of his activity. Stagnation is incompatible with human nature and ultimately creates monsters, whose idle mind is at the same time monstrous in its savagery of tricks and pathological ideas of the mind. When singing the results and results of the Cause, we often forget to tell about the great healing and creative benefits of the CASE process. For example, the author develops the brain in the process of writing an article, regardless of publications, fees, fame, and similar fruits and the outcome of his work. The first result of his work is in the work itself.
That is why I argue that production and industry exist not only for profit (profits can be obtained in other ways), but also for themselves as an end in themselves. Their very existence is a worthy goal, because it increases the quantity and mental qualities of a country's population. There is work - there is life, hard work - developed mind!
Business and business activity are compelled by fate to pass between the Scylla of slave-owning Satanism and the Charybdis of Leveler-leveling utopias. The essence of business activity is the unlimited supply of new chances for those who are unlucky in life, and the number of new offers increasing in number. A rich man who is degrading from all accessibility and all-permissiveness cannot be a source of business activity, just as a poor beggar who wants to share everything equally and "forever fall asleep" cannot be his source. That is why world science has long argued that both rich and poor are sources of inhibition of development, conservative anchors, and the only source of growth is the so-called. "Middle class": the one who did not put on the crown, but did not put a cross on himself.
A society in which everything is once and for all divided, cards are not re-passed - there is a society of stagnation, regardless of how it is divided, equal or not equal. Leonid is right here - these are scales, in which the bowl is wedged, and which therefore have no benefit for practical human activity. Capacious image! Scales live by fluctuations of alternating weighings on them. And the economy lives by the fluctuations of lost and re-presented chances for those who want to achieve something in the future. After all, it is obvious that if there are no people who dream of a better future, who believe in a better future, then there is NO FUTURE!