Technical errors, lack of spare parts and control specialists led to the failure of the German Air Force to use part of its multi-purpose Eurofighter aircraft.
The German Air Force can not use most of its multi-purpose aircraft Eurofighter, according to Deutsche Welle, citing Spiegel Online.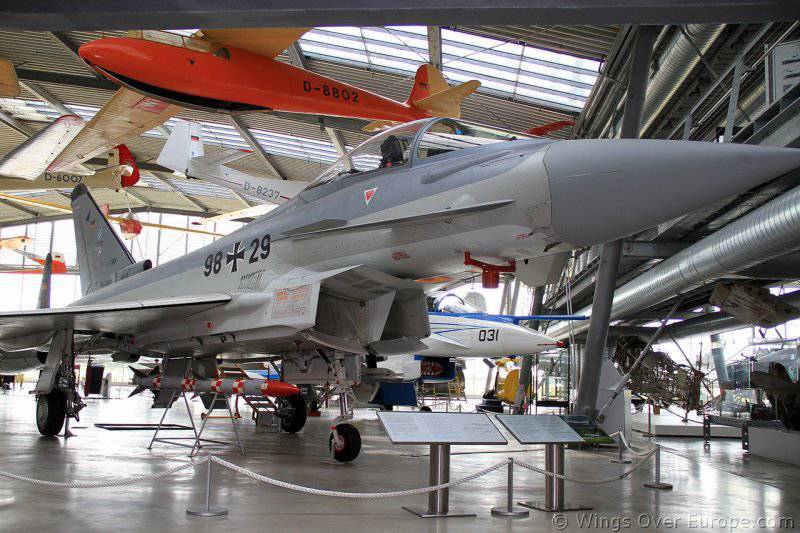 According to the technical service responsible for the maintenance of combat vehicles, the main downtime was associated with technical errors, lack of spare parts and control specialists and common problems with guarantees of product quality from the aircraft manufacturer, the EADS concern.
For example, in October, only 73 from more than a hundred Eurofighter aircraft could go up in the air. But they also had to remain on the ground, since it turned out that one of the machines had an incorrectly installed pilot ejection system. As a result, had to check all the aircraft.
Estimated edition, the flight hour on Eurofighter is approximately 80 thousand euros, which significantly exceeds the planned costs.
German Air Force Commander Lieutenant General Karl Mülner did not deny the presence of certain problems. However, according to him, Eurofighter is at the implementation stage, which means that the quality of the car will improve.
It is normal that previously delivered aircraft "must be returned to production in order for them to lead to higher standards," the AFP news agency quoted the commander.
However, Mülner said, Eurofighter is one of the leaders in the class of modern combat aircraft.
Last year, the Sukhoi Company compared the Russian Su-35 fighter with the Eurofighter-2000 fighter in terms of its tactical and technical indicators. The Russians came to the conclusion that the potential characteristics laid down in the SU-35 will allow you to exceed your opponent.