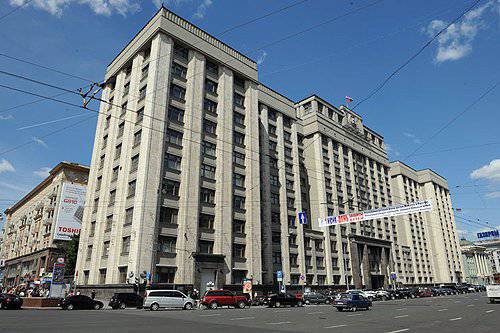 The State Duma deputies in the second and third readings adopted a law according to which the state receives the right to recover the damage caused as a result of the terrorist act from the relatives of the terrorist.
The property will be confiscated in favor of the state if the relatives of the terrorist cannot prove the legality of its acquisition, according to an explanatory note to the law published on the website of the State Duma.
The bill was submitted to the State Duma on September 27 at the initiative of Russian President Vladimir Putin. In the first reading, the bill was passed on October 15.
On Tuesday, Pavel Krasheninnikov, head of the Duma Committee on Civil Legislation, said that deputies are planning to speed up the toughening of punishment for terrorist activities.
Recall, October 21 in the afternoon at a stop of public transport "Lesobaza" a suicide bomber detonated an explosive device in a bus. The victims of the attack were six people, more than 50 suffered.
A criminal case of terrorist attack. According to preliminary data from the UK, a self-detonation in the bus was made by 30-year-old native of Dagestan, Naida Asiyalova. She had not previously been wanted and was not prosecuted. But it is known that she was the civil wife of the Russian Wahhabi Dmitry Sokolov.
It was Sokolov who prepared the death belt for Madina Aliyeva, which exploded on May 25 in the center of Makhachkala. He also prepared explosive devices for blasting deli 24 and Kristall on August 4 in Makhachkala.
Currently not only Sokolov is being searched, but also suspected accomplices of the suicide bomber Ruslan Kazanbiev and Kurban Omarov, who are also suspected of involvement in 16 murders.