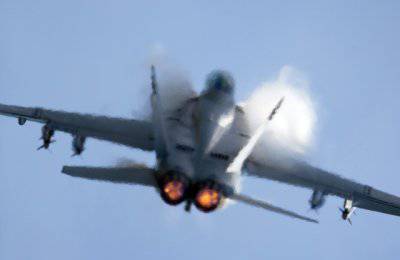 Swiss authorities have confirmed information about the crash of an aircraft in mountainous terrain. However, the exact number of victims is still unknown. The fighter was originally designed for two people.
"We confirm that the F / A-18 plane crashed in a mountainous area near the town of Alpnach in the canton of Obwalden," ITAR-TASS quoted the spokesman for the Federal Department of Defense, Civil Protection and Sports of Switzerland Karin Sweeney. She added that the aircraft was designed for two people. However, the press secretary was not able to say exactly how many passengers were actually on board. "We don't have this information at the moment," Sweeney said. According to her, in 17: 00 (19: 00 Moscow time) a press conference will be held at the military airbase in Alpnach and then, perhaps, new information will be communicated.
According to Swiss media, this is the second catastrophe of fighters of this type in Switzerland over the past 15 years. 7 April 1998, the same attack aircraft crashed near the city of Crans-Montana in the canton of Valais. The victims of the plane crash were two people.