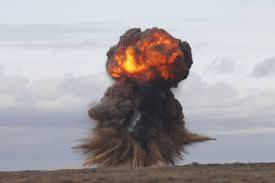 Six Russian Airborne Forces troops died as a result of an explosion at an unknown facility at a test site in the Pskov Region, said Airborne Troops Commander Colonel-General Vladimir Shamanov on Monday.
According to preliminary data, the dead cadets were trained in the Ryazan Higher Airborne Command School, and in the Pskov region were on probation, ITAR-TASS reports.
According to others, the paratroopers arrived in Pskov from a division based in Tula, and not in Ryazan.
As one of the residents of the village of Vladimir camp in Strugokrasnensky district, where the 30183 military unit is located, on the basis of which the exercises took place, told the VZGLYAD newspaper, two explosions were heard around 18.30 Moscow time.
Meanwhile, a source in the power structures of the region reported that the incident occurred at the site 714 of the Airborne Forces in 19.10 Moscow time.
The press service of the Russian Defense Ministry clarified that five cadets and one contractor were killed when the munitions were blown up, two more servicemen were injured, RIA reports.
News
».
Airborne Commander Vladimir Shamanov flew to the scene. The head of the Ministry of Defense Sergei Shoigu ordered to provide all necessary assistance to the families of the dead and injured soldiers.