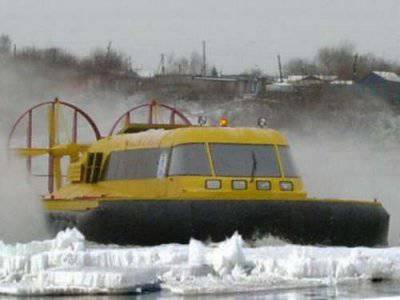 China during the international exhibition of high-tech equipment and weapons "VTTV-Omsk-2013", held in early October, ordered three amphibious all-terrain vehicles on an Arktika airbag, six more air-speed boats were included in the option under the contract.
The purchase was probably carried out within the framework of strengthening the amphibious capabilities of the Navy of the People's Liberation Army of China.
As suggested by the blog of the Center for Analysis of Strategies and Technologies, we are probably talking about the amphibious all-terrain vehicle hovercraft "Arctic 3КK" developed by JSC "Commercial and Industrial Center" SibVPKneftegaz.
This airboat can carry 50 people for distances up to 1 thousand. 100 km with a cruising speed of 80 km / h. The maximum speed reaches 140 km / h over a smooth surface - water or ice.