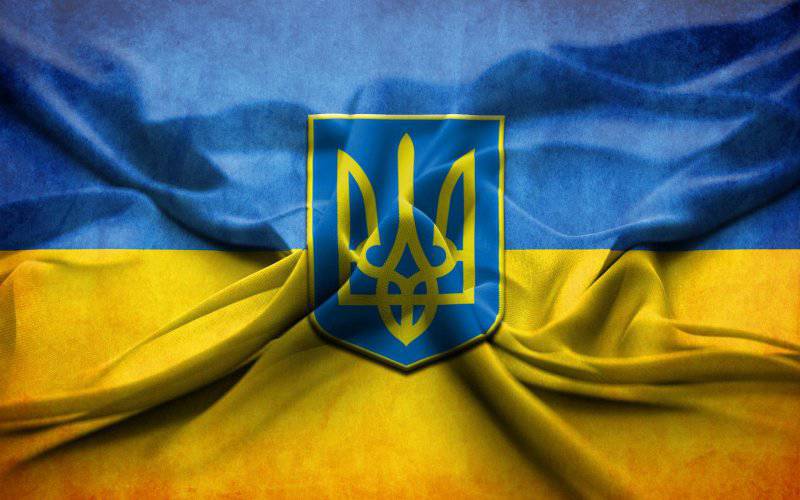 I admit honestly, I myself sometimes like to whine that in order to cure Ukraine of svidomizm, we lack only money. Say, if there were money, it would be possible to convey its information to ordinary Ukrainians, and there Ukraine will unfold on 180 degrees ... back to Europe, to Russia before. However, this is not entirely true. For certain purposes, such as propaganda, such complaints are appropriate, one just has to honestly admit that the victories of the nationalists and the defeats of forces oriented toward an alliance with Russia are not only due to the availability of resources from the nationalists, including administrative ones.
Imagine such a hypothetical situation: 1 billion rubles were allocated for the promotion of one political force. What's next? And then the work on the digestion of the budget will boil, a creative team will be assembled from its close relatives and "trusted" acquaintances, who will come up with the idea and place it in the form of advertising on all possible sites. Imagine, a smiling face of a "new" leader with a life-affirming slogan will appear next to Yanukovych and Tyagnibok: I know how to cure your hemorrhoids. Well, not hemorrhoids, of course, but something like that. Vote, and then ... I apologize, but what new "our" political leader can say, except for what we already know? Never mind! We are so accustomed to slogans and individuals that we no longer believe and, accordingly, vote for them. For example, why should I vote for the Communists, including all of their many "variations"? Or the Communists - is it an encrypted version of the column "against all" ?! Against all clear, it is not clear - for what?
I remember my old friend who tried to solve all the problems with the quality of products by increasing the budget for advertising. For some time this helped him, until all consumers made a test purchase and were not convinced that the goods were crap. To put it mildly, the product from a friend was an amateur. Now I will say something not very pleasant for all of us. None of the "pro-Russian parties" in the current conditions will not come to power in Ukraine.
And if they do not come to power, then why the hell are they needed? So that we have the illusion of choice? And after all, the Communists present in the parliament are well aware that they actually have no influence on Ukrainian politics. Long ago. They settled down there like a trade union organization in a Soviet enterprise, they are present only to take up work, so that they have a place to go. And no sense. And if there is no sense, then it may be worth getting up and leaving, slamming the doors of the Verkhovna Rada of Ukraine loudly, proclaiming the Leninist slogan: "There is no support for the Provisional Government." Why support fully the "pro-European rada"? To have a rostrum to speak and shout "We are against European integration" from her, rushing full steam to Europe along with European integrators in the same car? Isn't it better to go out?
Well, it may be necessary to think about integrating into a single anti-nationalist front all political forces? If about 50% of Ukrainians support the idea of ​​rapprochement with Russia, why not all the existing political forces unite for this purpose? Are there intractable contradictions between them? What kind? In addition to the personal interests of party leaders, there are no fundamental contradictions. It is precisely these personal interests that prevent our dear and irreplaceable politicians from uniting. In addition, our "pro-Russian parties" are actually the same voter, and therefore, in order to secure their votes, it is necessary to take them away from their "ideological ally", that is, to spoil it wholeheartedly. By ideology at the moment I mean, of course, not a relation to labor and capital, but a relation to the civilizational choice of Ukraine.
Recently, a Communist with experience suspected the leader of the Rodina party, Igor Markov, that he made a deal with Yanukovych (See "The Communist believes that Markov made a deal with Yanukovych"). Does the communist have facts confirming the fact of the transaction? Obviously, no, there are suspicions that are based on the fact that there is the very practice of hidden support for virtual opponents. However, is this a reason to accuse someone of a contract game?
Last week, one "pro-Russian" political force arranged a show with revelation. A special edition of the party newspaper was issued in huge circulation, which sharply criticized the current action of the Communist Party and the Ukrainian choice to collect signatures for a referendum on joining the Customs Union as a deception of voters in the Southeast Region (See Russian Block, released the Ximun-Medvedchuk disclosure in 400). . The publication notes that "the referendum on joining the Customs Union, about which the Communists have spoken so much lately, is another cynical deception of voters. Petro Symonenko, on the instructions of the authorities, simply" let off steam. "The very idea of ​​voting for an alliance with Russia is discredited by the Communists ". Now the KPU and the Ukrainian choice are fulfilling the order of the authorities. Any evidence? No evidence, there is suspicion. The other day, the "release of steam" version was supported by another "pro-Russian politician".
Recently, the leader of another pro-Russian movement "also noted in the" search for enemies "and posted on the website an open letter addressed to the leadership of the Russian Federation, which said the following:" Speaking live on TV channel ICTV 17 in December ... MP from the Party of Regions Vadim Kolesnichenko said: "Ukraine should be guided solely by national interests, including in relations with Russia. We should not live under the dictates of the Kremlin, therefore Russia should be viewed not as a state, but as a member amozhennogo Union. " Further, the letter said: "... and this is not the first time that the appointed Russian chief compatriot in Ukraine, Pan Kolesnichenko, does not hesitate, demonstrating his vision and understanding of political and social processes in the post-Soviet space, which is a disdainful attitude towards Russia." First, judging by the results of the trial, Kolesnichenko did not say such words. Secondly, if Ukraine was guided solely by national interests, then there were no problems or friction in Russian-Ukrainian relations. But Kiev is not guided by its own interests, but by the interests of the West and part of the comprador elite! Third, well, did the "pro-Russian leader" really have no other objects to criticize than Kolesnichenko?
Everyone remembers the enchanting srach raised against Ruska Pravda and the leader of the Rus party Denis Shevchuk. Say, our project was created to split the "Russian movement" of Ukraine. Even then I asked a question to the supporters of this version, where they see what can be split? Where is the "Russian movement"? Today it has become obvious to everyone that there is no "Russian movement" in Ukraine. There are some people who support the pro-Russian vector of development of Ukraine, but there is a movement that some leaders have organized, and they are not at all concerned about the proper Movement towards Russia. They move themselves and nothing more. Everything stands still. Russian parties in Ukrainian politics have no serious weight. It is a fact! But they do not have it for the simple reason that they cannot offer anything to the voter. It remains to arrange srach to attach a voter, and then somehow agree with Russia on support.
I do not mind, Russia's support is important and necessary, but who should we support? Someone who, having lost funding, will begin to indignantly shout "where are my pennies"? Why was this given, but I was not given? If only not a disgrace. However, it is not a matter of money, but the end result. Think everyone has heard of the Jewish lobby in the United States? And how many are those Jews, but they have a serious influence on US policy, including in the interests of their
historical
homeland. And what can our "pro-Russian politician" do useful for Russia? Our Russians or pro-Russian themselves cannot "lobby", so who needs them? After all, even they cannot raise informational noise. They have zero impact on society and power. They are not allowed to make business decisions. The cleaner in the reception of Yanukovych is more useful, even though she enters Viktor Fedorovich's office. Therefore, when I hear words from nationalists about "Kremlin agents" in Ukraine, it makes me laugh. It's easier for me to believe that VO Svoboda acts in the interests of Russia than pro-Russian parties or movements. However, this is even better.
I will end this part of my reflections with one disappointing conclusion I made while watching my "Ukrainian acquaintances". Amazingly, in their absolute majority they are not interested in the question "what to do," but the question "who is to blame." At the same time, they rarely recognize themselves guilty, it is always someone else who is to blame. I am interested in just the question "what to do," and on this topic I will try to speculate in a few days.