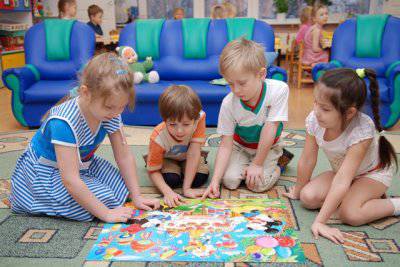 My son 1 September went to school. To put it on, to put on shoes + a children's corner, it all took about 30 thousand rubles from our modest family budget. For us, this amount is substantial.
We didn't have time to touch the knowledge of how we were voluntarily-forced to snatch 5 thousand for the needs of the class (4 thousand for new plastic windows + 1 thousand for all sorts of cakes and gifts for birthday men - schoolchildren).
If I have no questions about the last thousand, then there are serious questions with "plastic at my expense". So far I will not be voicing them, but there is a strong belief that my wife and I are solving the problems that, in theory, should be solved by our own state.
We also finished a kindergarten this calendar year, and we spent somewhere 5 thousand rubles for his graduation. We here, parents, as one themselves, suddenly desired to help the financially state-run municipal institution, if anything, and its staff from head to laundress, because they, if not for great money, did their work. I didn't want to be a state sponsor in this case because of the natural hazards or the lack of Gazprom's salaries or difficult relations with one of the aunts there (even if they allocate bonuses from the budget, only to those who treat children with warmth and love for children), but the wise wife explained to me that it is necessary to spend money in any case, otherwise the boy will have such a characteristic that we study later with "difficult children" "And not with his kindergarten friends.
We pay extra to the traffic cops for their not easy work while resolving issues "on the spot", to officials and medicine when receiving any certificates, to notaries to make it clear that my home is my home, and my wife is my wife. And the road builders worse? Let us, as they carry out the regular patching, let all those involved in the work line up along the road, and we, while driving, will thank them. Togo uncle, that the work and accepted and signed something there, we will thank the new TV for the divine rollback, and the way he made it is solely due to his "decency". The brigadier will buy a good suit, otherwise he used to izvyukal old at work, and we splash the work on 100 grams wholeheartedly.
In general, "voluntary" requisitions to kindergartens - schools - this is an anachronism from those early years, when everything was practically free, and the parents, out of spiritual goodness, wanted to thank sincerely those indifferent who wiped their snot children and taught the alphabet. We are no longer building socialism with communism, but some kind of ugly form of capitalism, but the peds decided to preserve the tradition, which is so necessary, in their opinion.
We are learning absolutely free so far, although we must pay for meals, after-school entertainment, swimming pool and rhythmics (dances), but we were not given textbooks, but sold 3 books for 1000 rubles. And what will happen when physics-chemistry goes?
Now there are rumors (the same as a few years ago about paid rhythm) that the whole 4 (!) Of the subject will remain free, and without
stories
, not included in this extensive list, certificates will not be issued. Something like this.
You know, I introduced strict rules in the family that for every obscene word a swindler receives a shelban. So, after the last
News
if my wife heard everything that I think about it, then my nose uh ... uh, would undergo some kind of transformation, as after plastic surgery.
We in Russia spend unreal money on the insanely expensive Olympiad, spend astonishingly on the World Cup, give preferential loans to Cyprus, throw dust at all sorts of summits and forums there. Why all this, if the state has no money for plastic windows in schools, to hold gas in the village and make normal, so as not to be afraid to drive, the roads are.
Let us reward medals of Olympians not from expensive alloys, but cut circles out of cardboard and paint them yellow and shades of gray (by the way, my little boy will easily cope with this task), and with the saved money we will build with a hundred good football fields for children throughout country). We will resettle the guests of Sochi to save in tents (I can allocate my own for a while, if they promise me that now the school is being renovated only at the expense of the state), we will ask them to bring some grubs with us, only bread is salt from us. At the same time, such an economy will be released, that ALL the kids in the country for at least a year in school canteens are guaranteed free meals.
Mlyat, a hundred times mlyat!
With us, those who make decisions are not able to count at all! Our children are an investment in the future, a lot better than all kinds of incomprehensible funds there. The MORE, HEALTHY and Smarter future citizens will be, the more they build bridges, factories, power stations, the more the state will be able to collect taxes from them, the more future defenders of the Motherland, poets, artists, plumbers and tractor drivers will be.
The more we invest in the younger generation, the more comfortable we will be in old age, the more we give birth and raise children, the higher the pension.
Maybe my native country will help me grow future taxpayers, or at least it will not interfere with the demands to pay for my studies and medicine, will not raise the not so small cost of housing and communal services and will do everything so that the fare in a minibus does not grow until they raise salaries and pensions.
I want the country to add a polo-team in football to its own good. Now let's see what my wife, the Blessed One, says about increasing the family: "One more is enough."
Why do I want more children, and she less? This is because, in her opinion, I think more about abstract things, and she is an accountant of our family, she looks at the ever-increasing, not at all children's costs for children and understands that with the current level of wages, prices and all kinds of requisitions, we will not stretch large family.
Our president, the prime minister, the mayor and the schoolteacher - you all together convinced me that we need a lot of children. Now try to convince my wife. If all your "conviction" is plans to curtail the "maternity capital" program, the introduction of a paid education and the next increase in the fee for a communal flat, then soon you will have to look for citizens for Russia somewhere on the side. I would not like to think that this is the main goal ...
Convince our women to give birth, and for that all that's necessary is for Russia to take care of its own inhabitants first of all, and not "suck" money for different nonsense.