A team of physicists from Indiana University in Bloomington (USA) used the NMR setup of a corporation
Northrop Grumman
to search for NMR in polarized xenon-129 and xenon-131. Using long-term relaxation (up to twenty seconds), scientists obtained the exact ratio of the frequencies of nuclear magnetic resonance of particles insensitive to fluctuations of the magnetic field.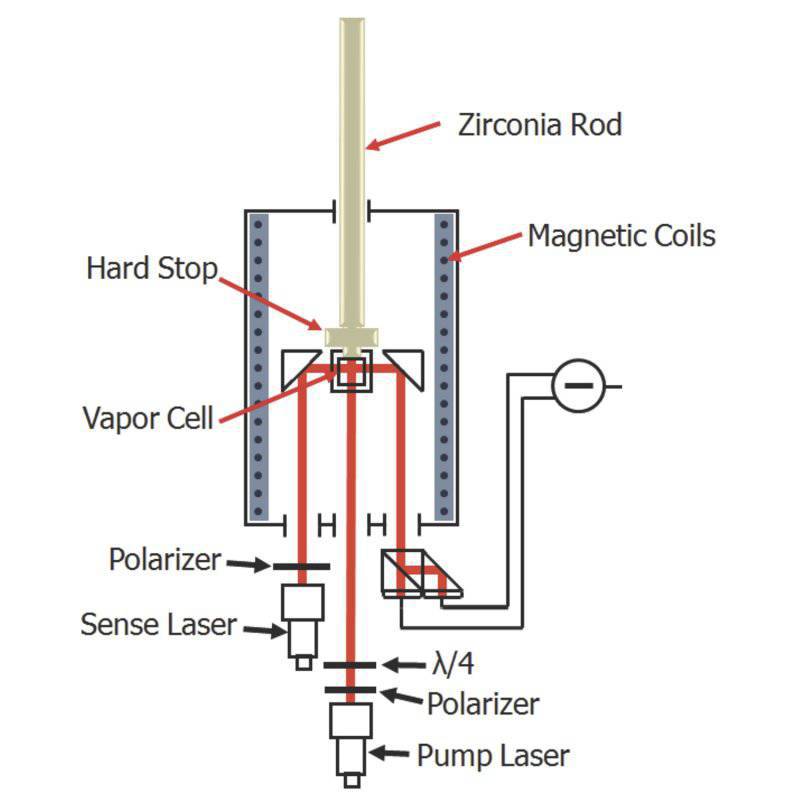 The scheme of the experimental setup. The size of the main camera is 2 mm. (Illustration by IU.)

Using standard theoretical predictions to determine the contribution of the neutron spin to the angular momentum of a xenon atom, the authors were able to raise the upper limit of NMR sensitivity by two orders of magnitude less than a millimeter, while further potential for improving the technique is estimated by another two orders.
Why do we need such high accuracy? Mike Snow (IU) and his colleagues explain that this technology, for example, is suitable for creating a new type of navigation system that uses spin-polarized atomic nuclei (Xenon-129 and Xenon-131) as atomic-scale gyros, always pointing in the same direction. Due to the small size and ultra-low power consumption, even the most compact UAVs and aircraft can be equipped with such inertial navigation systems in areas where GPS is unavailable or suppressed by electronic warfare. This line of research, of course, picked up
Northrop Grumman
.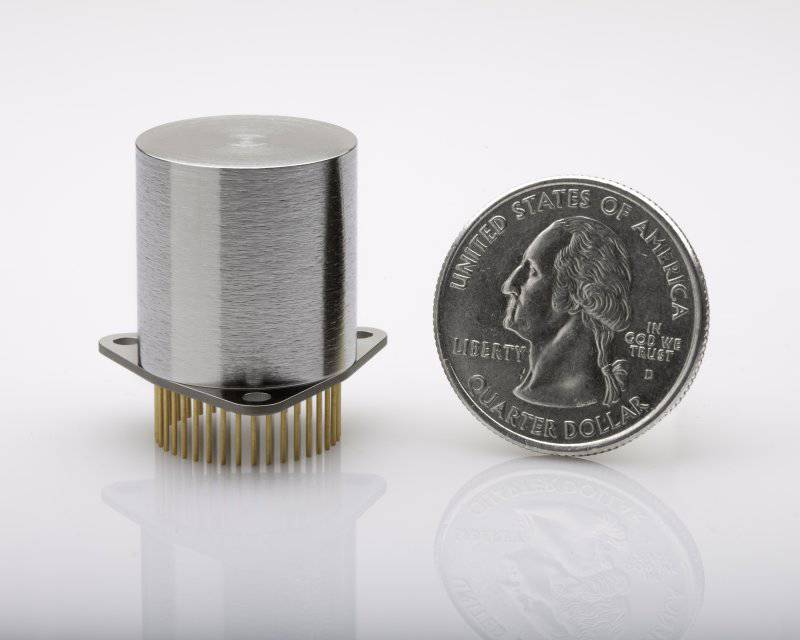 Micro-NMR gyroscope (micro-NMRG), developed by Northrop Grumman under a contract with the Department of Advanced Studies of the US Department of Defense (illustration Northrop Grumman).