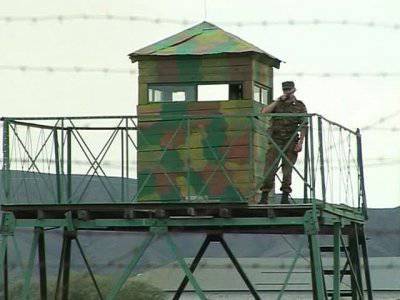 Ukrainian border guards have switched to an enhanced border guard regime with Russia. This decision was made after a man blew himself up and two border guards while passing through passport control at the Bachevsk checkpoint in the Sumy region. The work of the checkpoint is temporarily terminated, all vehicles are redirected to the neighboring border crossings.
According to preliminary data, the attacker was hiding in the cabin of a bus with Moldovan numbers, traveling from Russia, and the man was able to cross the Russian point of control without hindrance. When the intruder was brought to passport control, he detonated an explosive device.
"As a result of the incident, the violator was killed, two border guards are in serious condition," the press service of the State Border Service of Ukraine told Interfax. The Russian side was informed about the incident.